The ammunition hand load mechanical structure of the ARC920 Railgun prototype has been tested and verified. We are now proceeding to the general test, including the sound effect, the light effect, the trigger and fire operation, and along with the hand load ammunition operation. And as we promised, we won't let you down!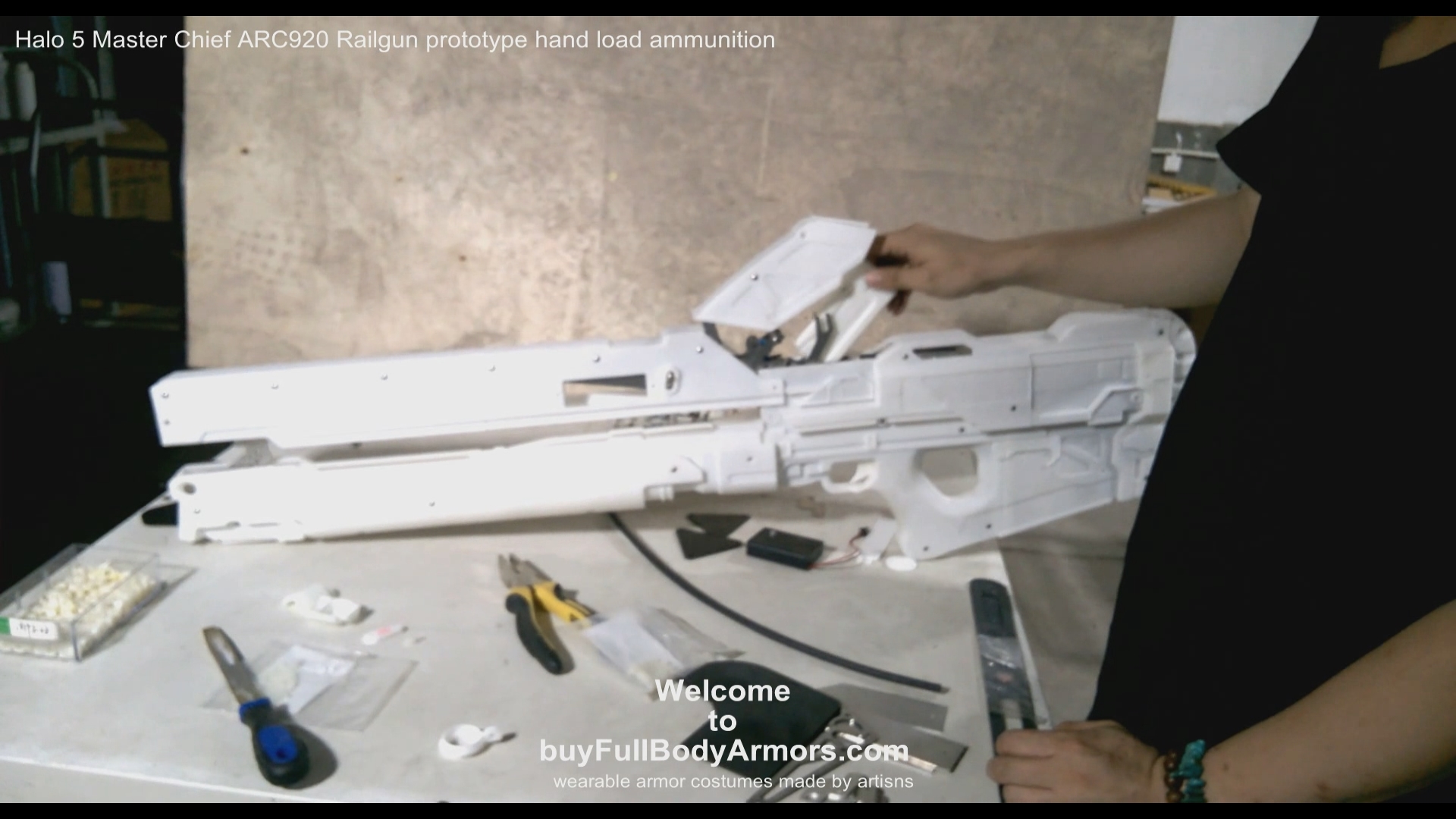 Vimeo always defaults to the highest resolution supported by each viewer's playback environment. To manually change the resolution, please click the HD icon in the right bottom of the video frame.
We are a professional cosplay armor design and manufacture workshop. We use advanced 3D modeling software to rebuild armor costumes inspired from famous comic, movie and games and make each piece of work by hand with the assistance of sophisticated tools. We are now mainly interested in building IRON MAN suits, but if you have other idea please feel free to contact us and maybe you will see it very soon.