The ultra-realistic wearable Iron Man Mark II (2) armor costume suit is definitely the most shinny one among all the amazing armor costumes we have ever built. We took the following set of photos in a raining day. The water drop on the chrome silver surface made this wearable Mark II armor look even realistic.
The top half of the has almost been finished except some small details. For the lower part, you can expect to see it in around 3 weeks.
And we are sooooo exciting to announce that the pre-order page of the wearable Iron Man Mark II (2) armor costume will be opened on August 5th, 2016. Generally speaking, the price of the Mark 2 armor will be the same as that of the Mark 43 and as well as the add-ons.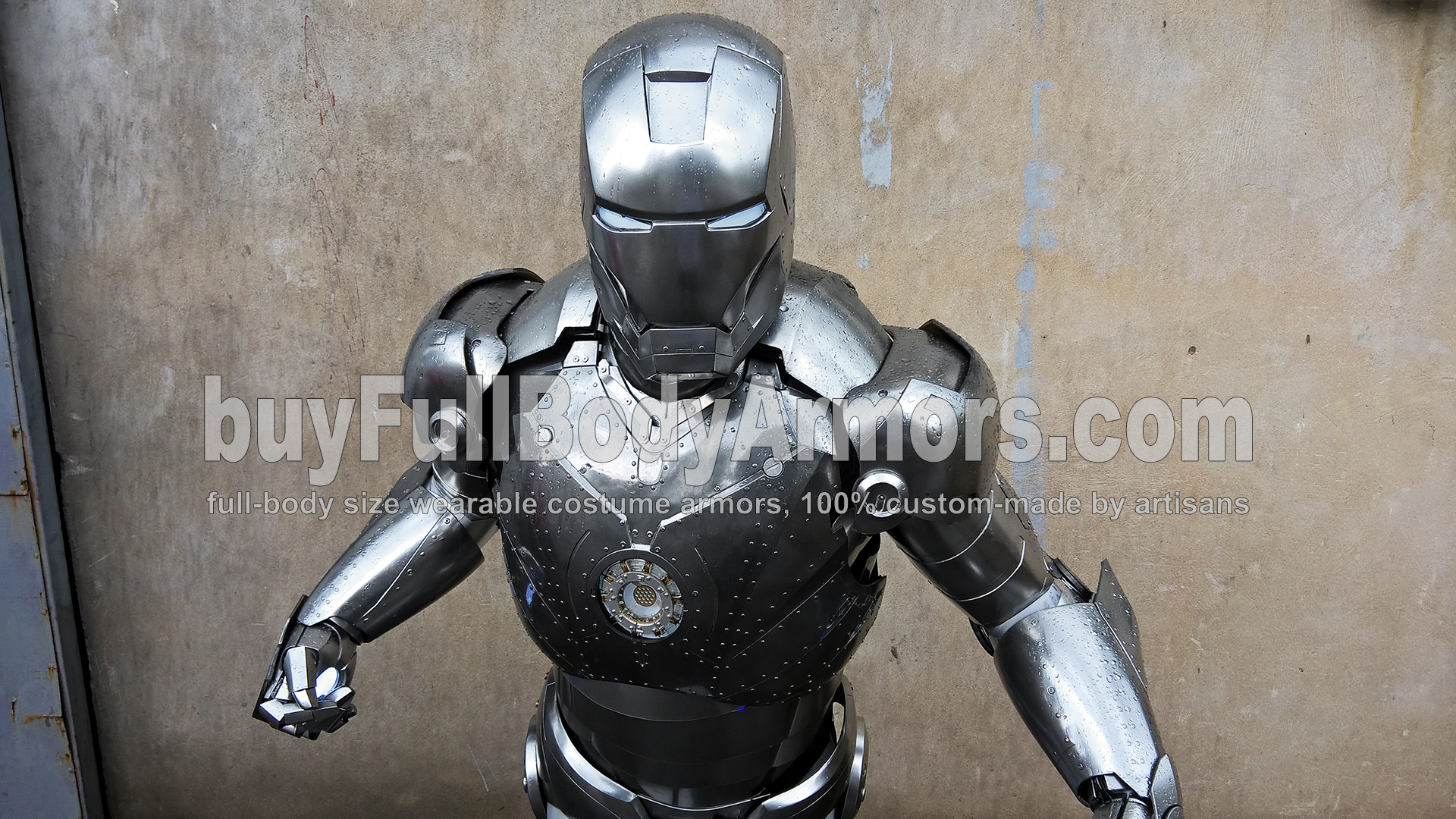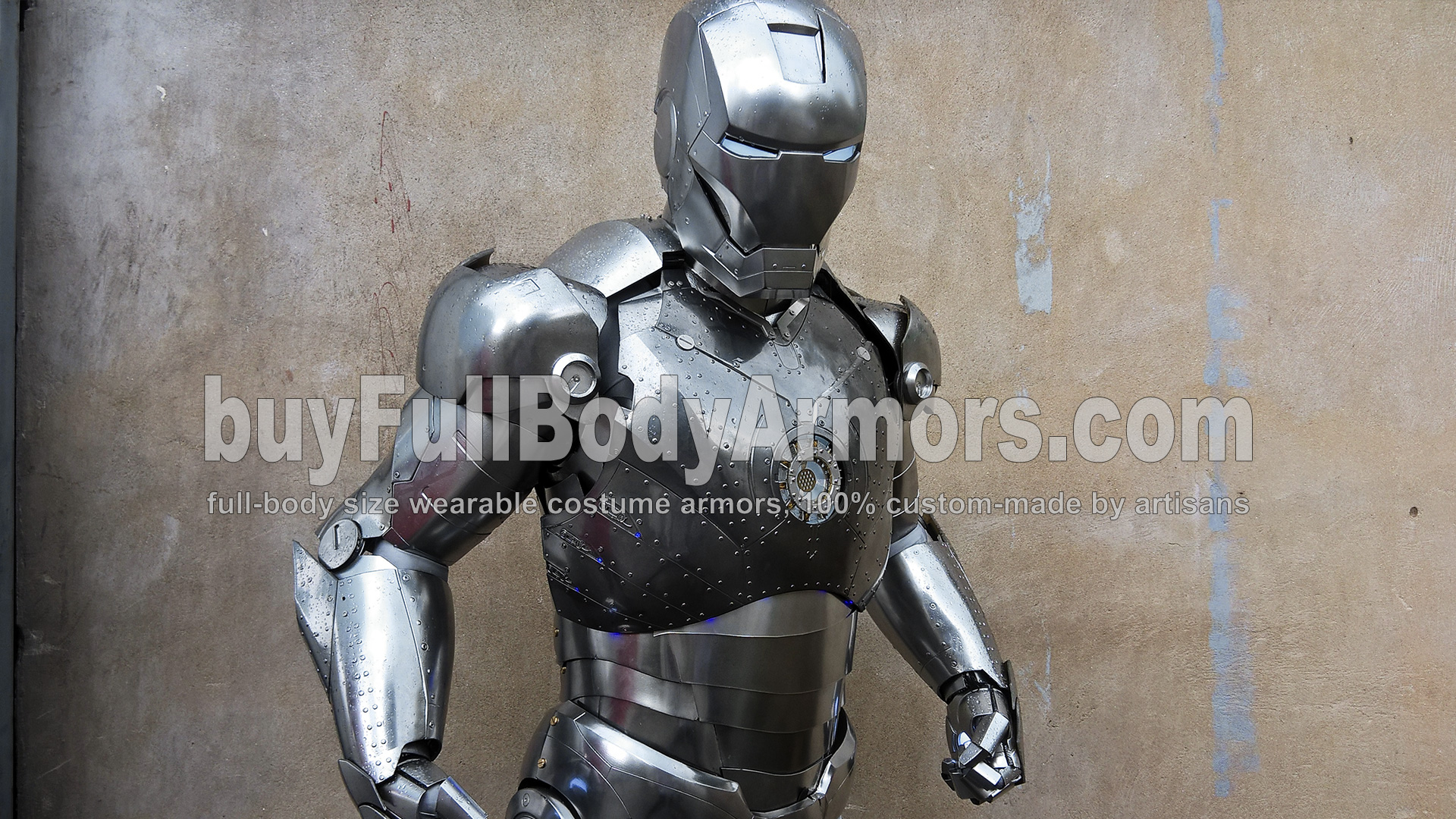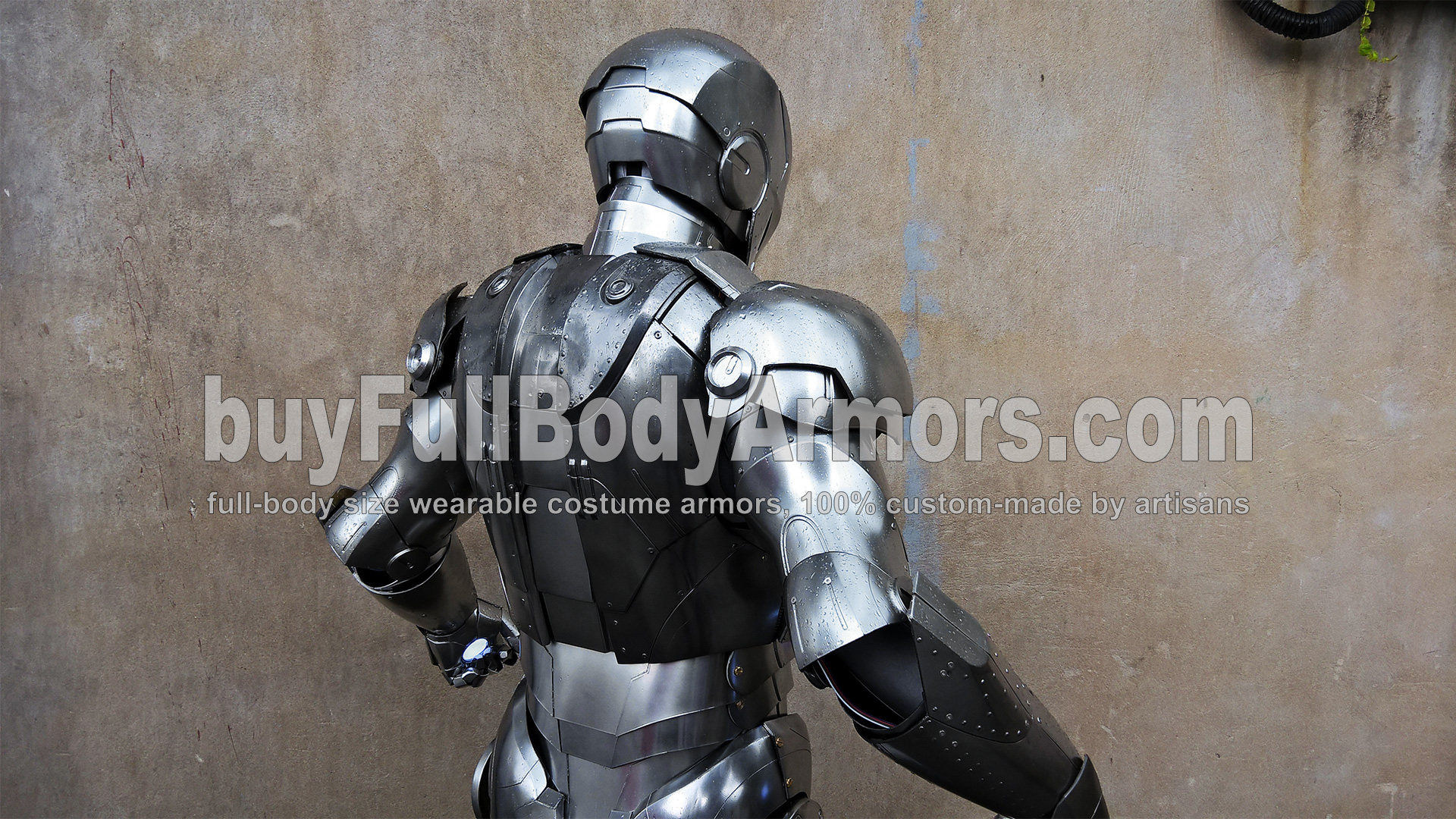 We are a professional cosplay armor design and manufacture workshop. We use advanced 3D modeling software to rebuild armor costumes inspired from famous comic, movie and games and make each piece of work by hand with the assistance of sophisticated tools. We are now mainly interested in building IRON MAN suits, but if you have other idea please feel free to contact us and maybe you will see it very soon.