The Iron Man suit Mark 49 the Rescue Armor Costume is now officially released.
Contact us by emailing to admibnistrator@buyfullbodyarmors.com for purchase.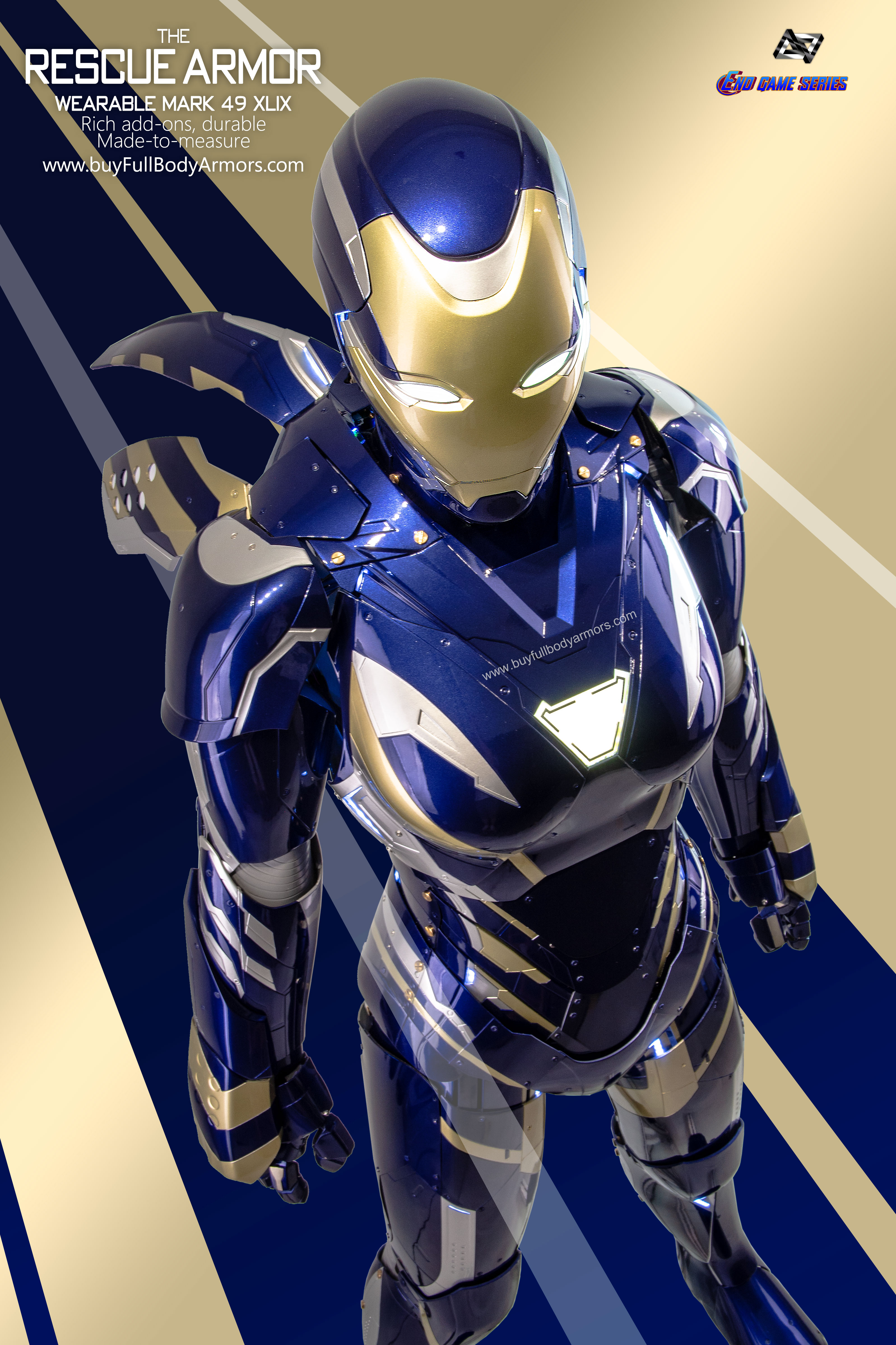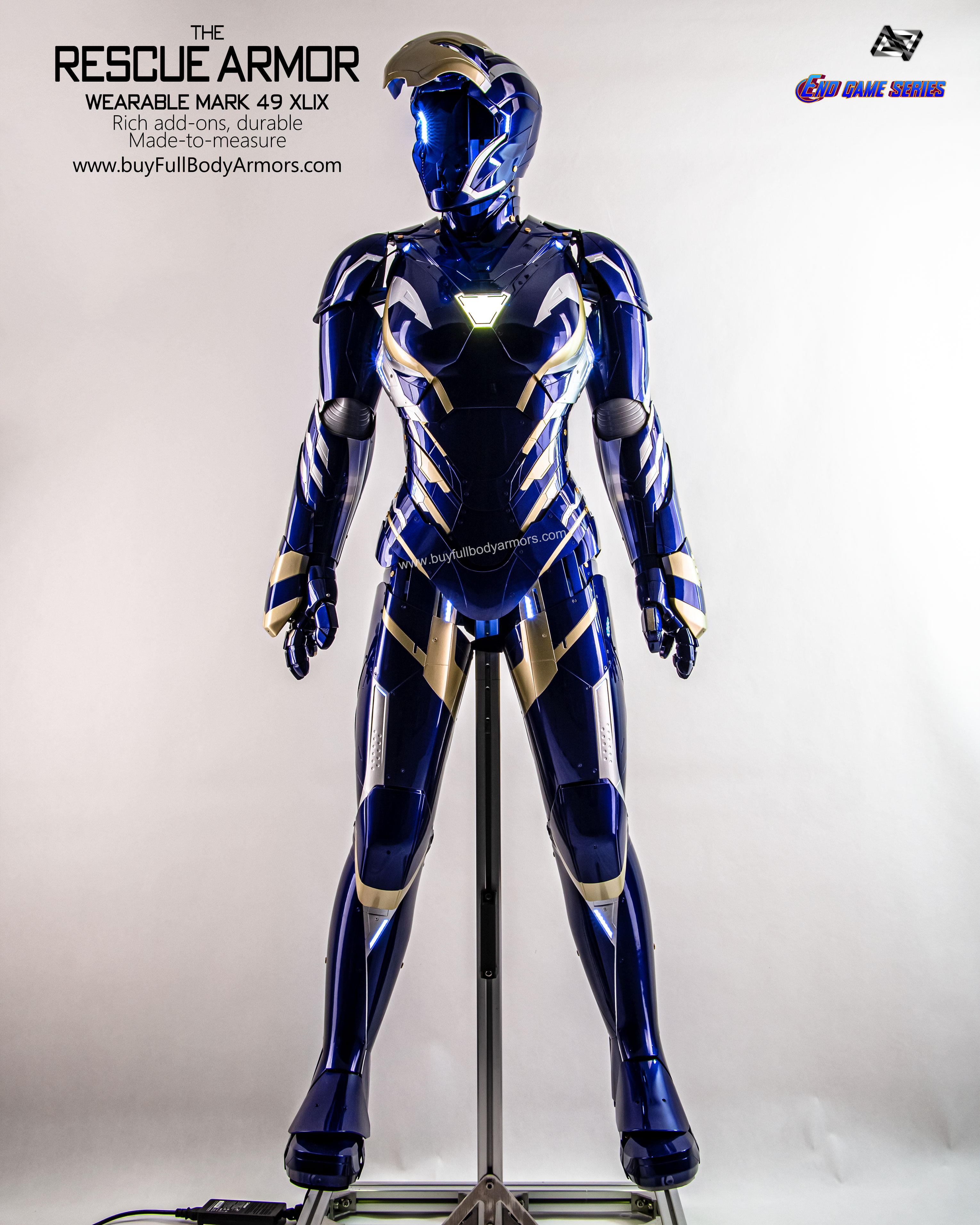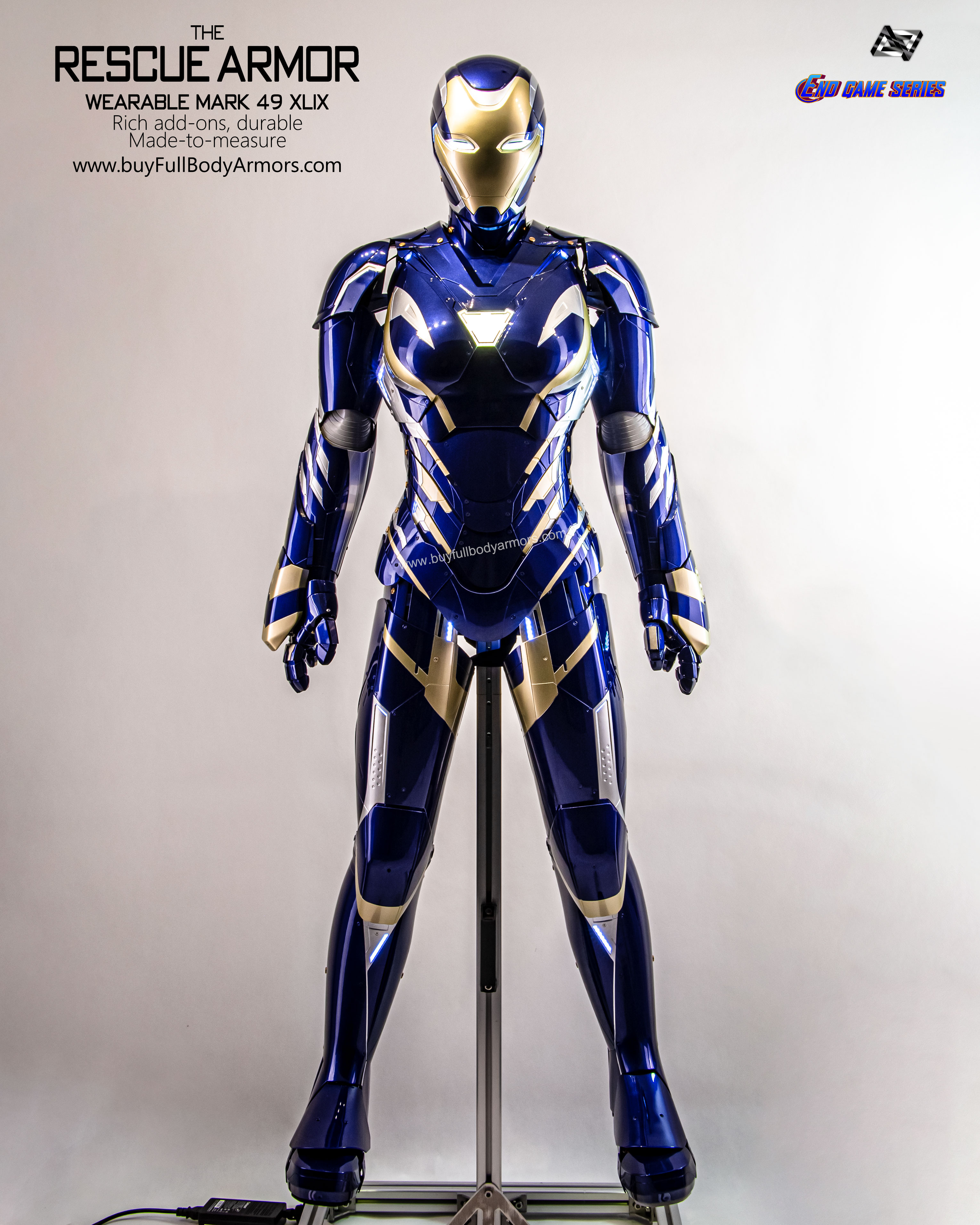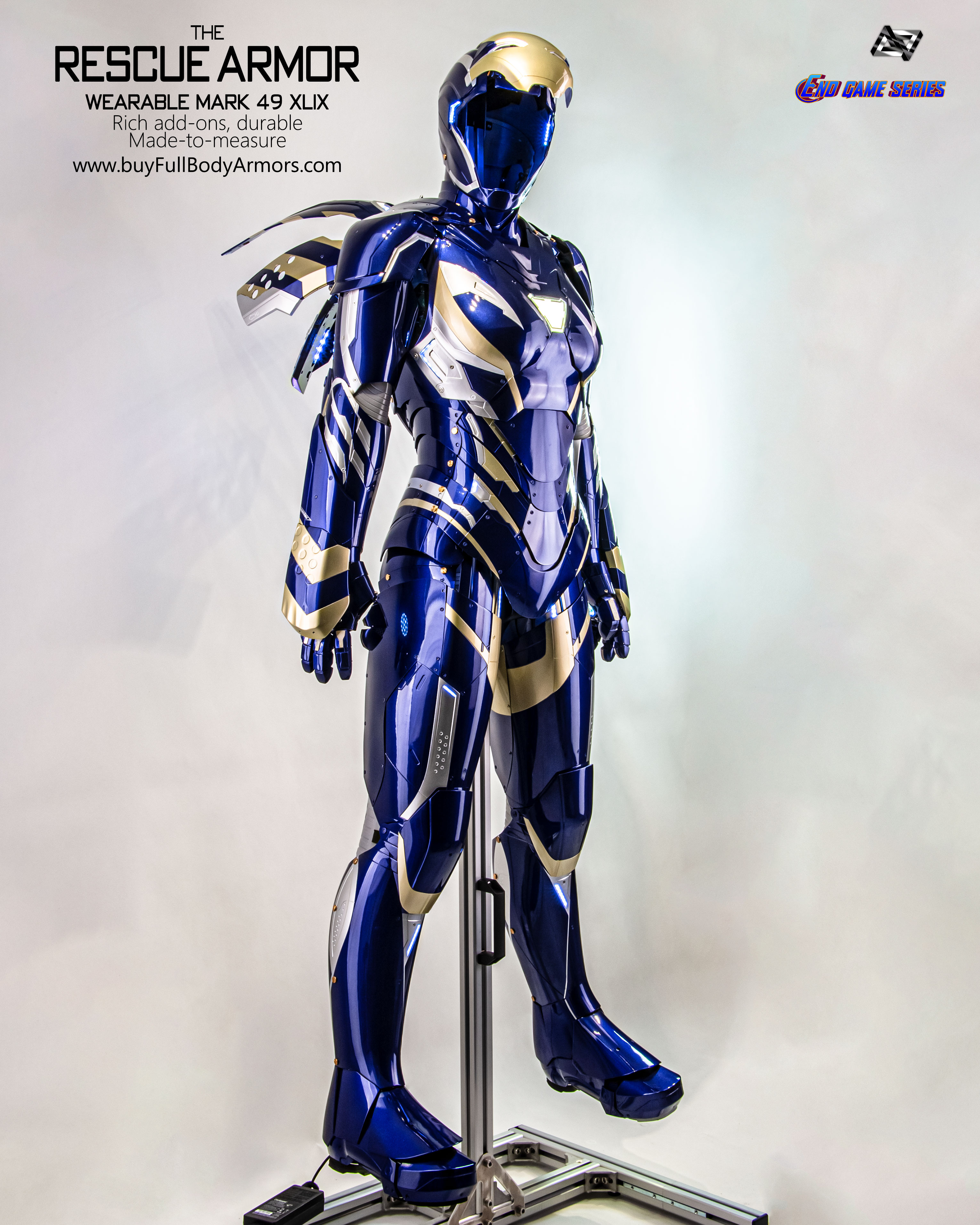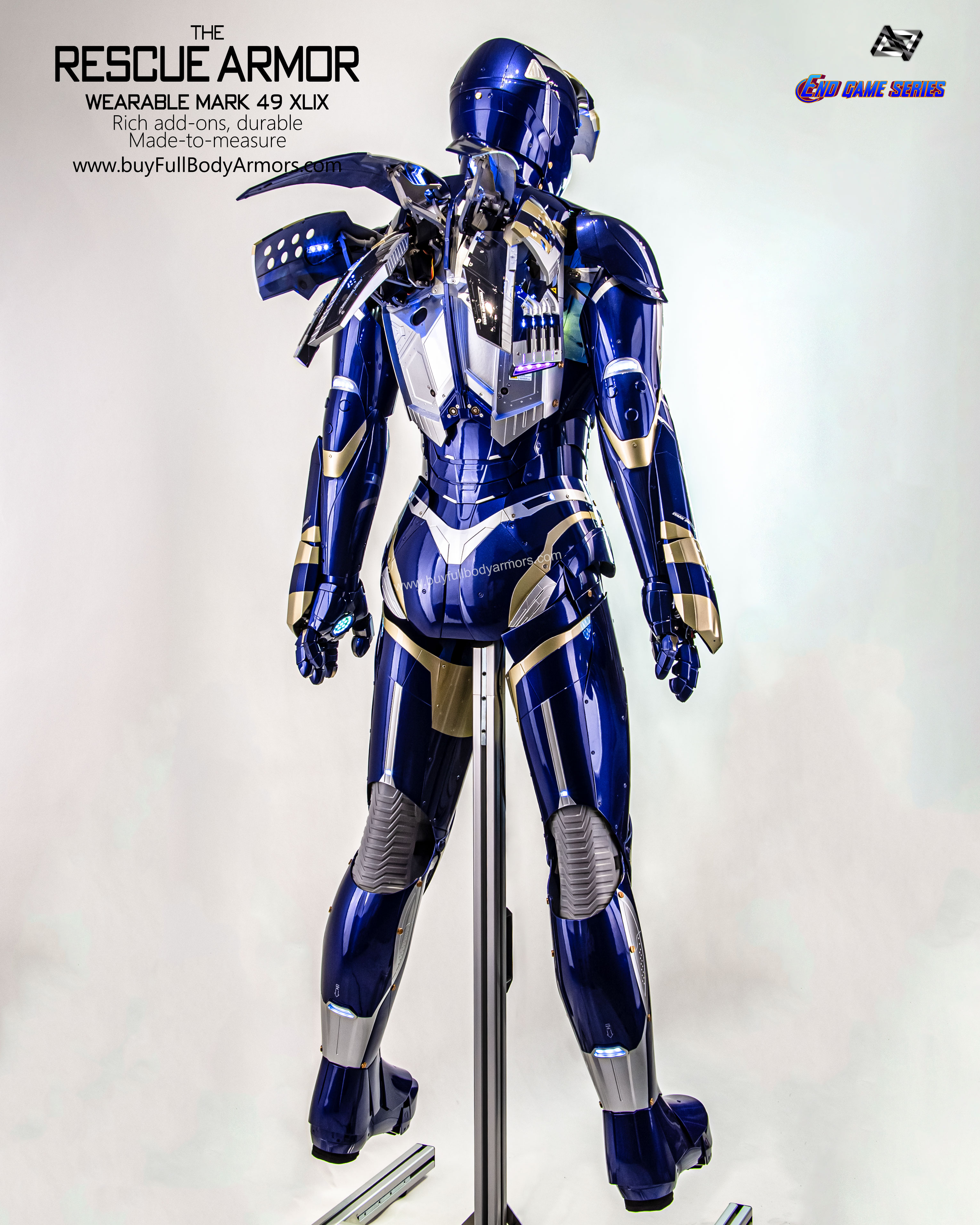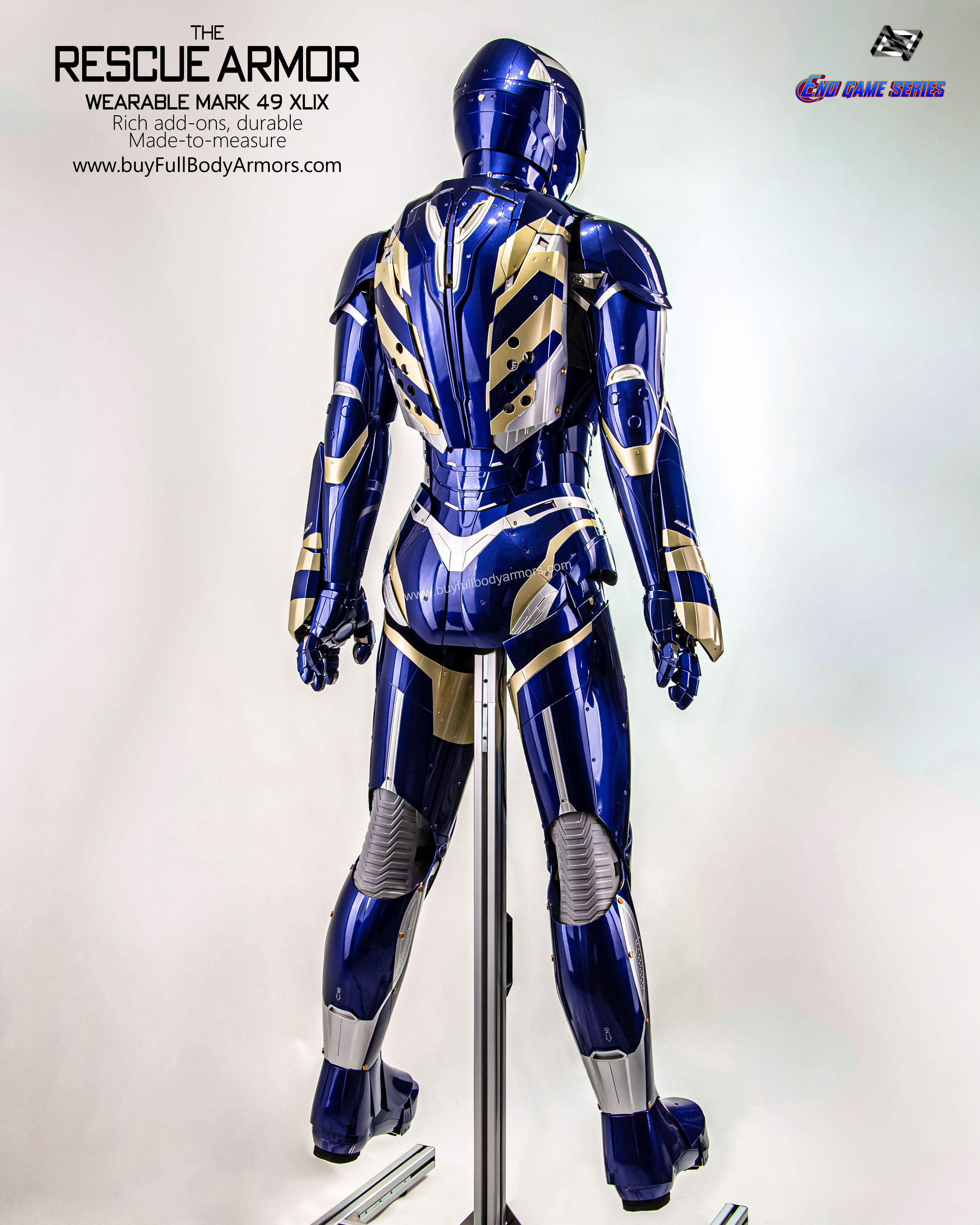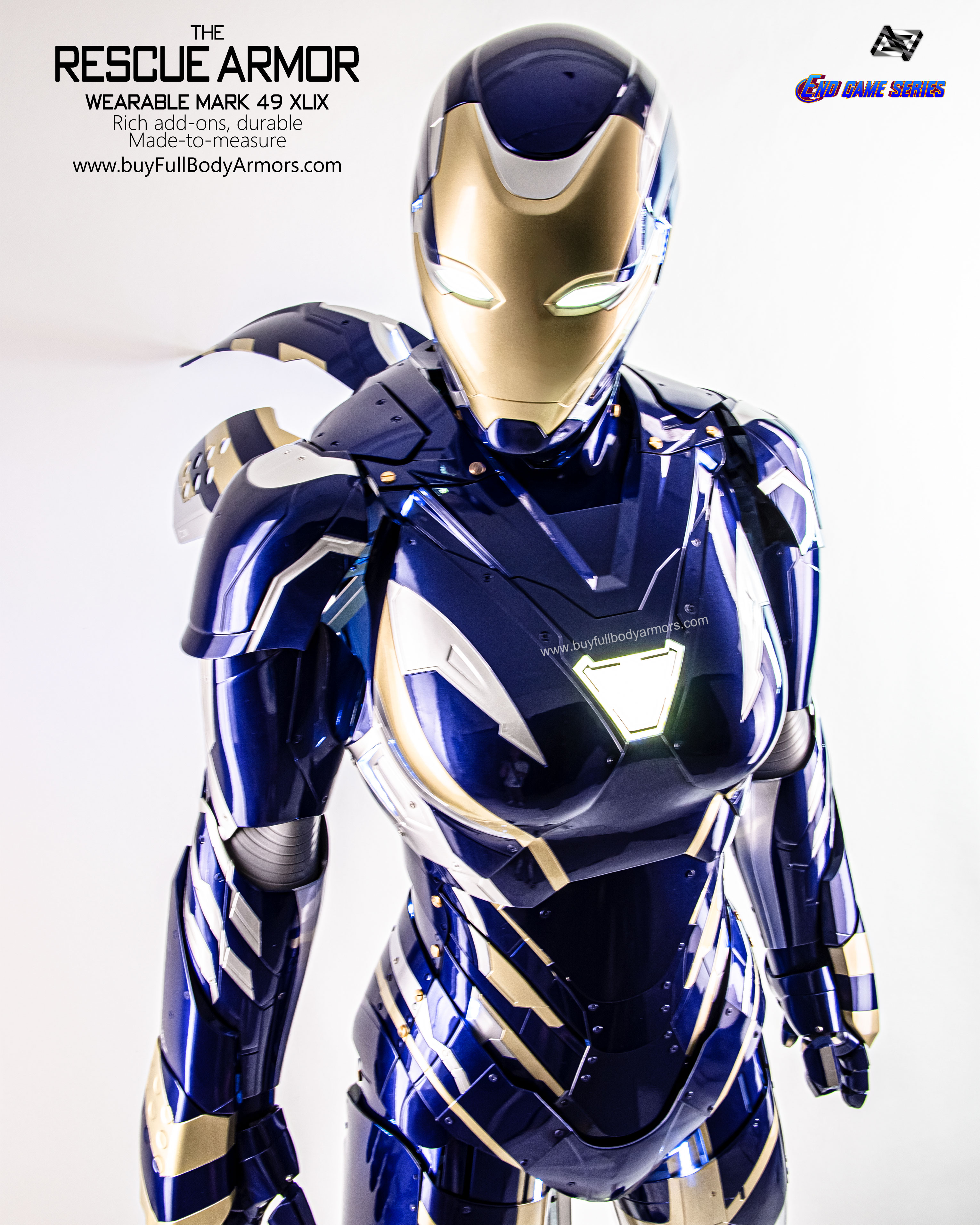 Price and feature list
Basic Suit
Basic Rescue armor (with no add-ons nor accessories) $5,999 USD
Basic Add-ons & Accessories
Motorized faceplate and eye lights $249 USD
Refined Chest Arc Reactor light and firing sound effects and vibration $349 USD
2 Refined Hand Repulsors with sound effects $349 USD
Spandex bodysuit + Height-increasing shoe insoles $99 USD
Advanced Add-on & Accessories
Voice command control and voice changer $299 USD
Joints' sound effects and walking sound effects $199 USD
Full body mini Arc Reactors $599 USD
Motorized back wing flaps $799 USD
Shoe thruster lights with firing sound effects and vibration $299 USD
Hand caps 4 lasers $99 USD
Ventilation cooling system $99 USD
Safe and Fast Worldwide Delivery by Air Express
Shipping in North America $499 USD
Shipping to other countries from 599 USD to $749 USD
&nbsp
WHO WILL DESIGN AND BUILD ARMOR COSTUMES FOR YOU?
designers, engineers and craftsmen
Our mission is to design and produce high quality cutting-edge armor costumes inspired from famous comics, movies and games.
From our point of view, building Cosplay costumes, especially armor costumes, must achieve two key goals. One, it must bring fantasy to real world, so we try our best making them ultra-realistic and movie-accurate using cutting-edge 3D modeling software, advanced 3D printing technology and consecutive-number-controlled (CNC) machining center. Two, they also have to be durable, so we try our best to build them to survive as many wears as possible with minimal maintenance by continuously upgrading the design and producing methodology and material from EVA foam cutting and gluing to high-strength PU molding and assembling.