A zombified Iron Man or an Iron Man zombie debuted in the Mysterio Illusion Scene of the movie Spider-Man: Far From Home (2019). Its terrifying and unique appearance left a deep impression to audience.
It took two of our senior artisans 1 year to build the zombified Iron Man Mark 46 armor. It is wearable. It has motorized add-ons. It is made-to-measure. It can be controlled by voice command. Its price is 15,000 USD. It is expensive but I can assure you that it is worth every penny.
We can only build at most three zombified Iron Man suits every year because it really takes time and effort to build the weathered and damaged effects. Therefore, it will be a super unique costume in any event and party.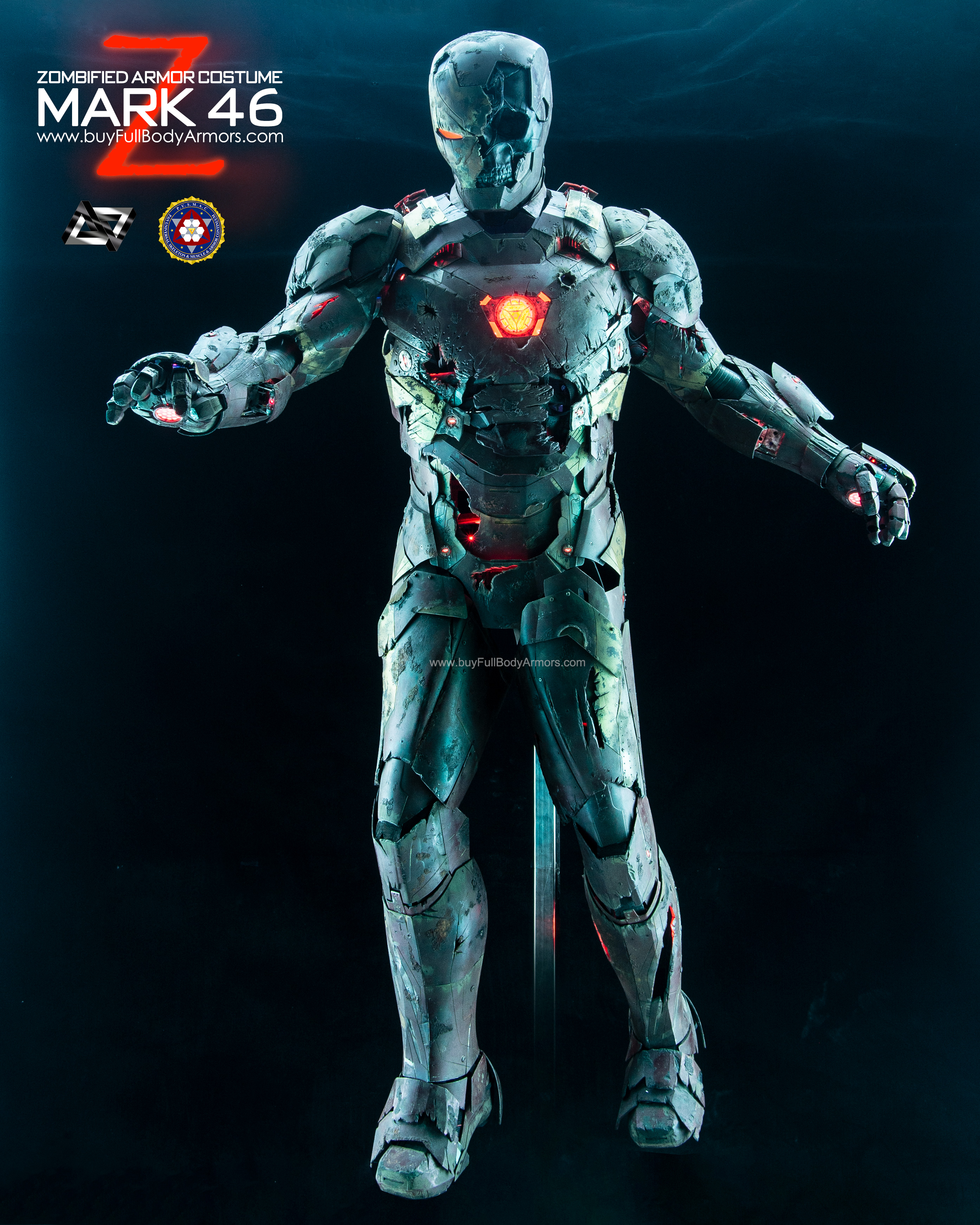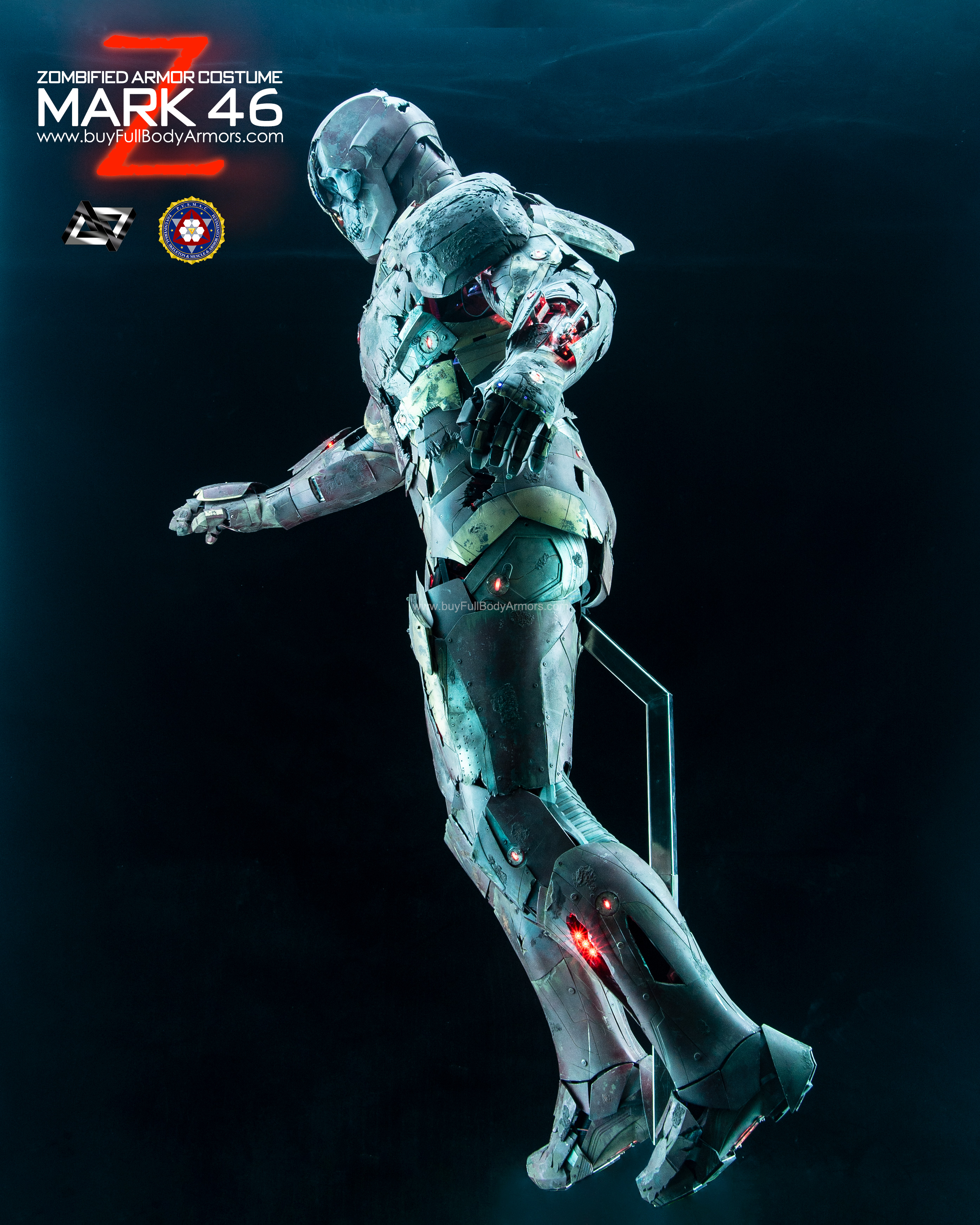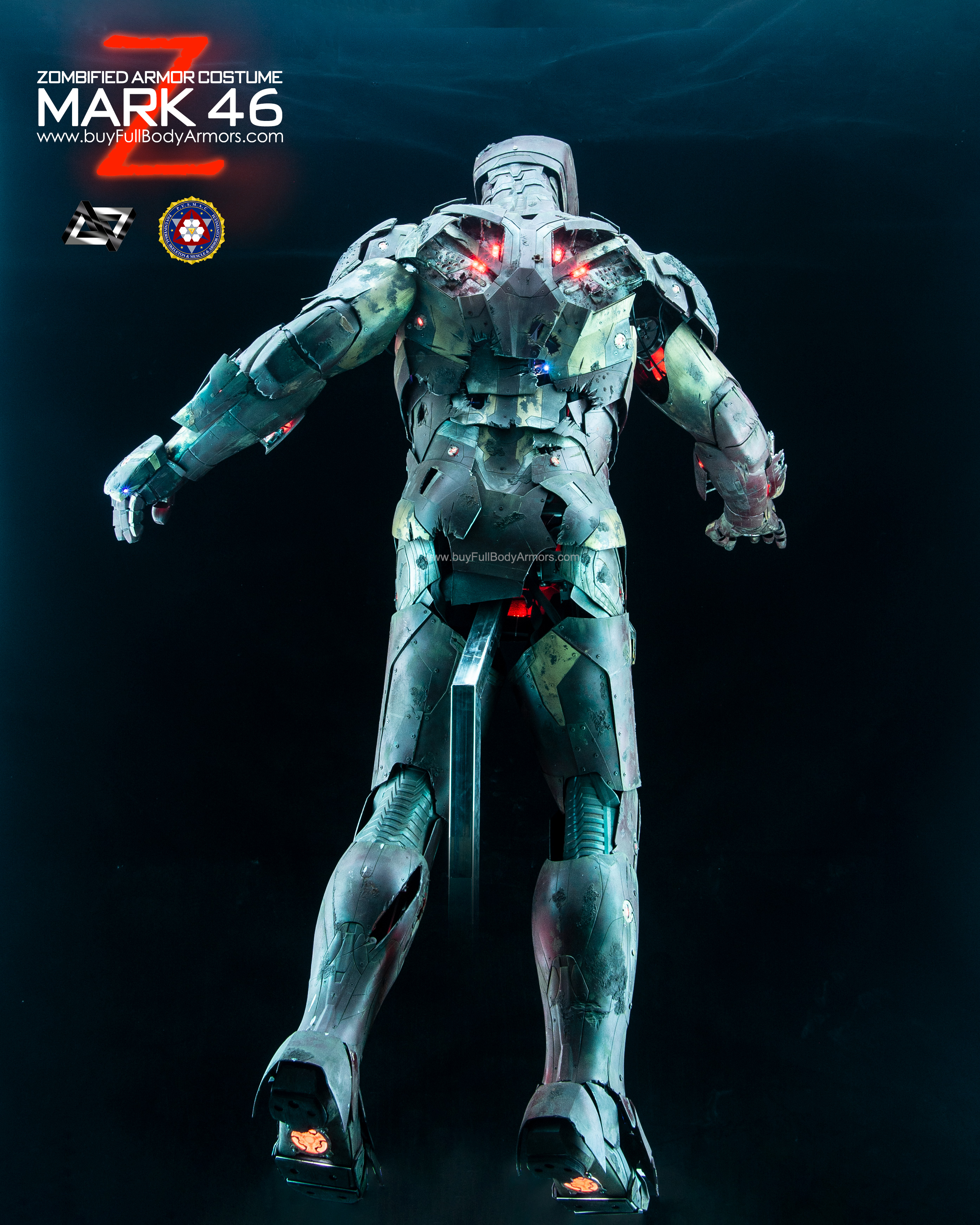 &nbsp
WHO WILL DESIGN AND BUILD ARMOR COSTUMES FOR YOU?
designers, engineers and craftsmen
Our mission is to design and produce high quality cutting-edge armor costumes inspired from famous comics, movies and games.
From our point of view, building Cosplay costumes, especially armor costumes, must achieve two key goals. One, it must bring fantasy to real world, so we try our best making them ultra-realistic and movie-accurate using cutting-edge 3D modeling software, advanced 3D printing technology and consecutive-number-controlled (CNC) machining center. Two, they also have to be durable, so we try our best to build them to survive as many wears as possible with minimal maintenance by continuously upgrading the design and producing methodology and material from EVA foam cutting and gluing to high-strength PU molding and assembling.