We recognize that waiting for your Iron Man armor is hard and that short delays in our production schedule can be frustrating. We do apologize for these delays, and we appreciate you being loyal to Full Body Armors. Please be assured that we are working hard to make sure that you receive a quality product that you will be truly proud of!
As we mentioned in our last post, we do have a number of suits that remain unfinished. Most of these suits are waiting for the general assembly which is one of the most sophisticated steps in manufacturing progress of an Iron Man suit . This is where we conduct a final fit test, conduct a series of quality control checks and ensure that your suit will meet your expectations. We understand that time is of the essence, but we also want to ensure that you get a quality armor!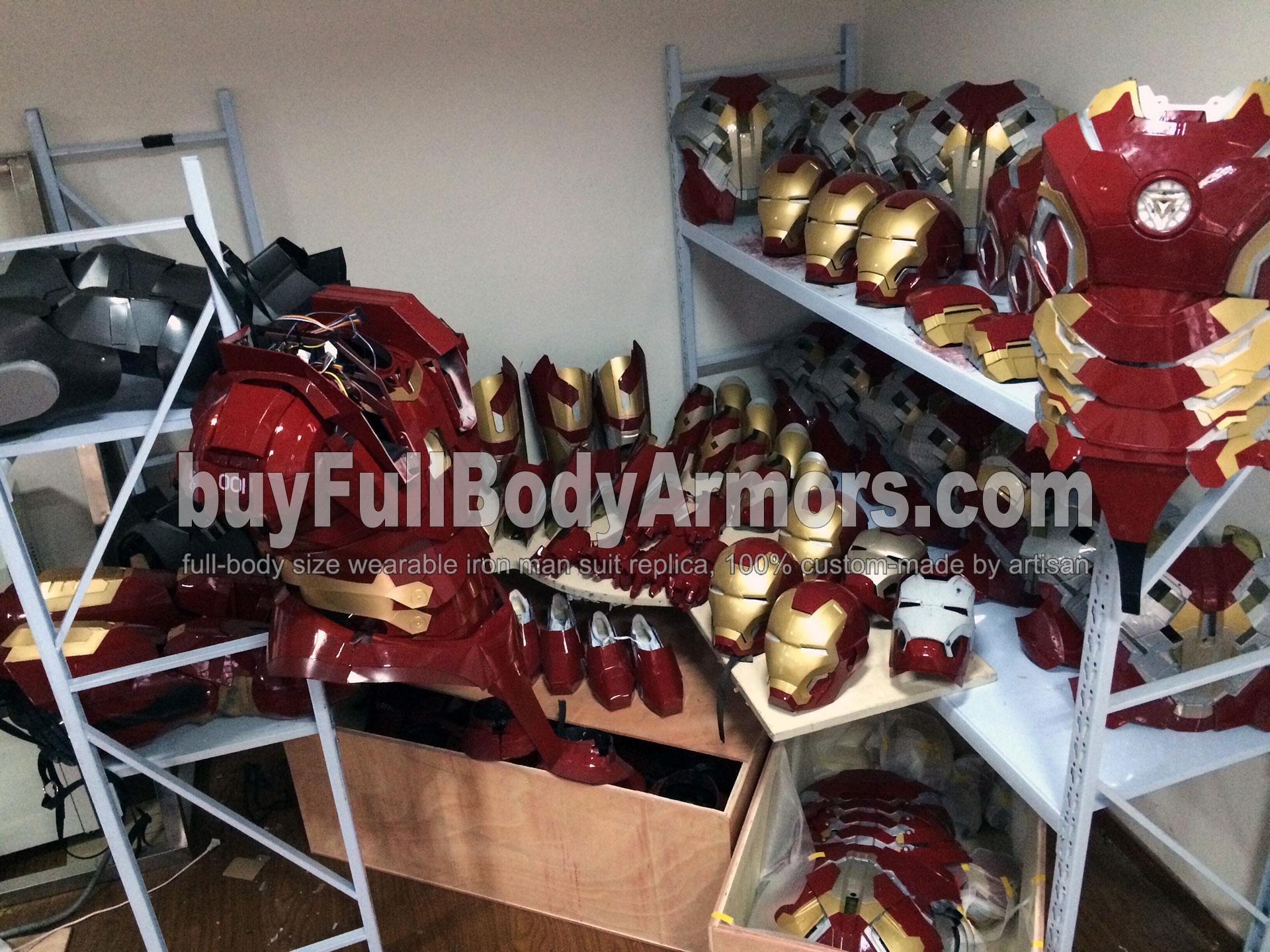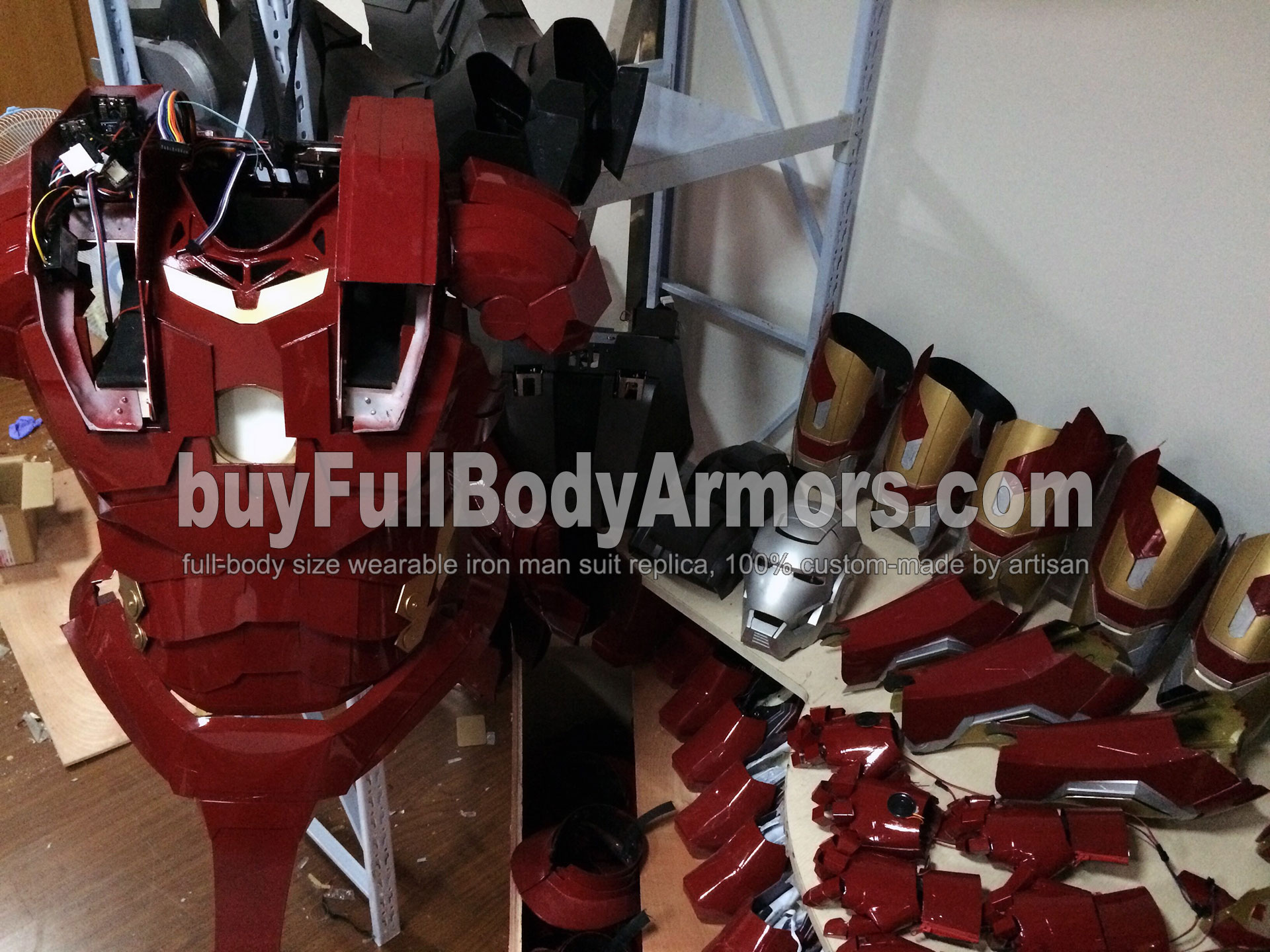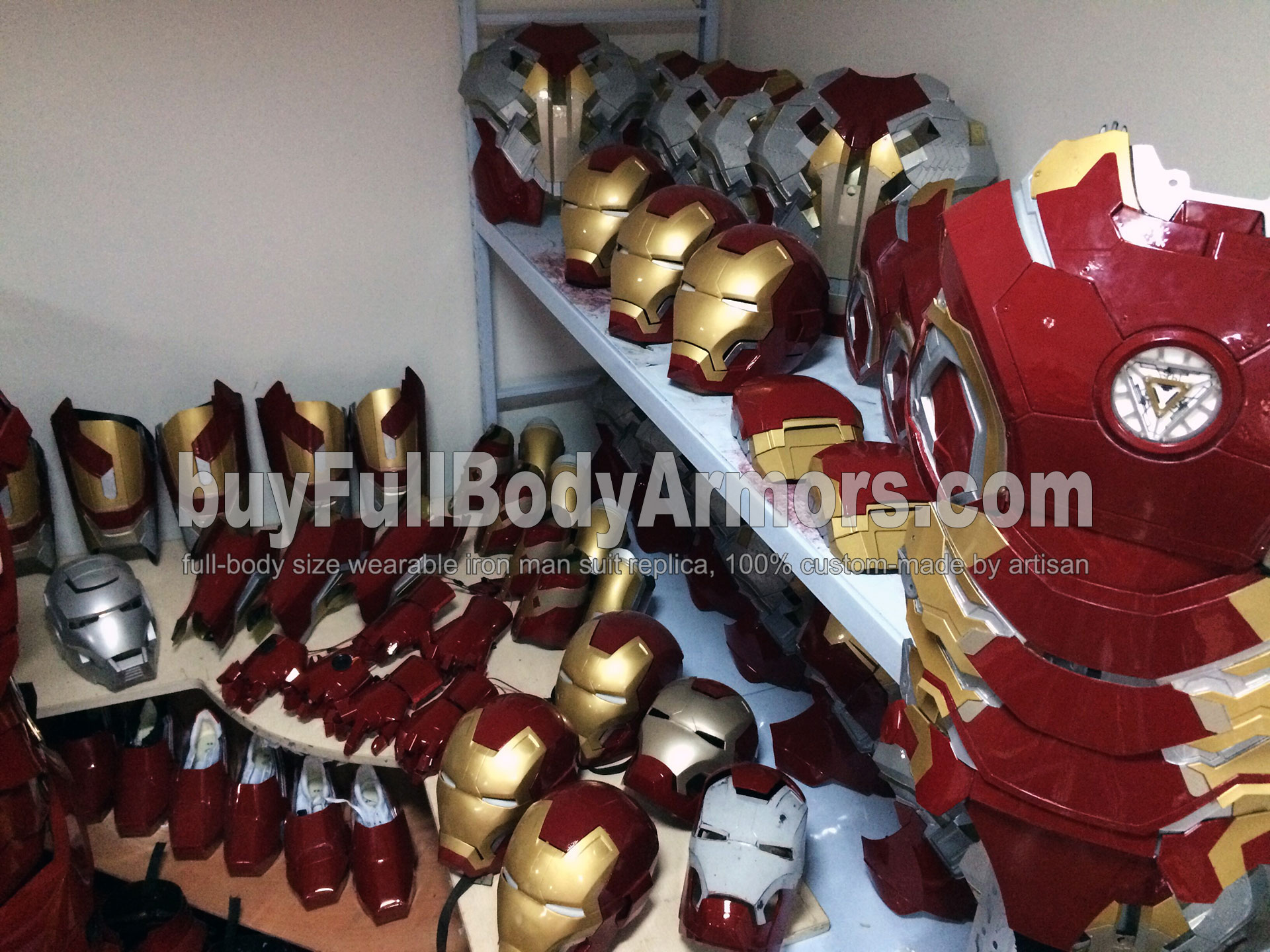 NOTICE: It has come to our attention that other websites (e.g. theironsuit.com) have been stealing our photos. Sadly, we cannot stop some others from stealing our photos. and so we have decided to enhance the watermarks on our photos.
Please note that the www.buyFullBodyArmors.com is the only entrance to our website and our Iron Man armors!
&nbsp
WHO WILL DESIGN AND BUILD ARMOR COSTUMES FOR YOU?
designers, engineers and craftsmen
Our mission is to design and produce high quality cutting-edge armor costumes inspired from famous comics, movies and games.
From our point of view, building Cosplay costumes, especially armor costumes, must achieve two key goals. One, it must bring fantasy to real world, so we try our best making them ultra-realistic and movie-accurate using cutting-edge 3D modeling software, advanced 3D printing technology and consecutive-number-controlled (CNC) machining center. Two, they also have to be durable, so we try our best to build them to survive as many wears as possible with minimal maintenance by continuously upgrading the design and producing methodology and material from EVA foam cutting and gluing to high-strength PU molding and assembling.