We planned to release the Wearable Iron Man Mark II (2) and III (3) Armor suit costume this April alone with the famous female Iron Man suit - the Rescue, which is also known as the Iron Pepper Potts. Moreover, we may release several mash-up armors as well. e.g. the Iron Captain American, the Iron Superman and the Iron Spider-Man. The Rescue suit is for sure but the mash-up suits are not decided so if you like them, please let us know.
We tested several key points of the Mark II armor on a helmet prototype. First is the prototypical rivets design. The Iron Man Mark 2 suit is the first armor Tony Stark designed in his own workshop to explore flights potential so the surface look was not a crucial thing Tony cared about very much. However, the exposed rivets make the Mark 2 one of the most unique armors among all the Iron Man armors Tony built. The rivet presentation was a success. Naturally, the next thing we need to test is the chrome-silver paint. To make metallic feeling over the high strength resin is a challenge. What we have achieved can be seen below. The photos were taken by iPhone 6. We are not very satisfied with the surface effect although the helmet do reflect lights. What we are looking for is more shinning, more reflecting effect.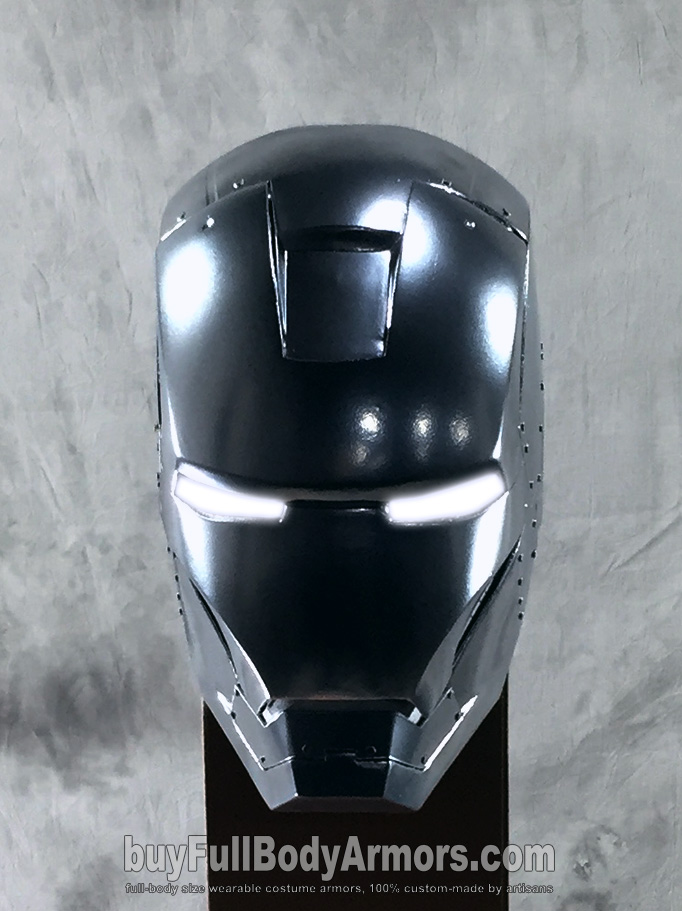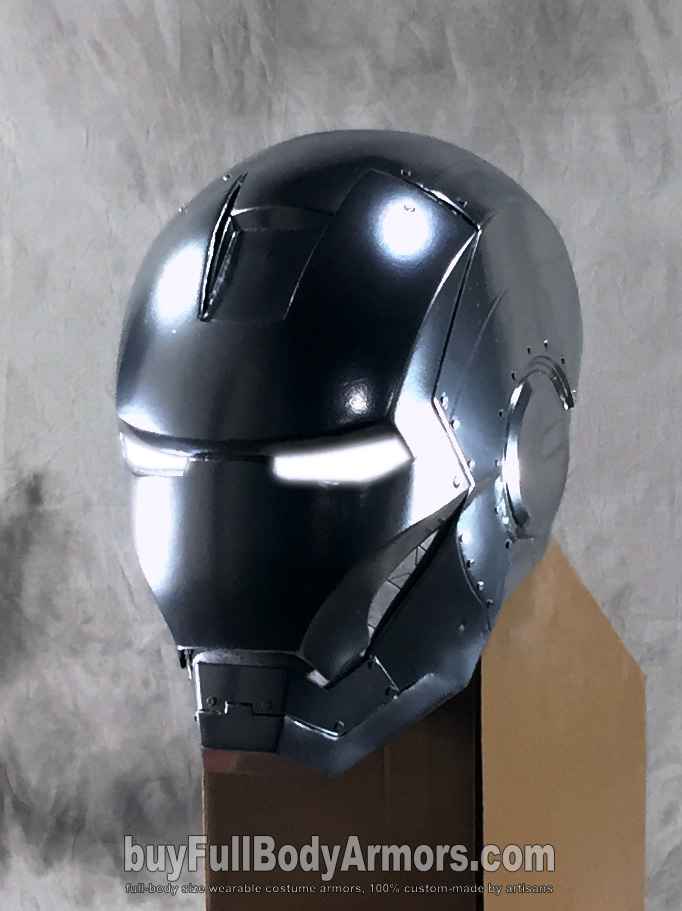 We are a professional cosplay armor design and manufacture workshop. We use advanced 3D modeling software to rebuild armor costumes inspired from famous comic, movie and games and make each piece of work by hand with the assistance of sophisticated tools. We are now mainly interested in building IRON MAN suits, but if you have other idea please feel free to contact us and maybe you will see it very soon.