The Iron Man helmet has enough space in depth and height dimension. The only measurement you need to take is your Head Breadth.
Step 1:
Stand against a wall and put two books above the top edge of your ears, move closer the books until they tightly reach your head sides. You need someone else to help you.
Step 2:
Now you can walk away from the wall but please keep the books unmoved. Measure the distance between the two books to get your head breadth.
Notice:
If you have thick hair in the side of your head, you NEED to take it into consideration.
If you wear eye glasses, you NEED NOT to take them into consideration.
Please measure to an accuracy of 1 decimal place.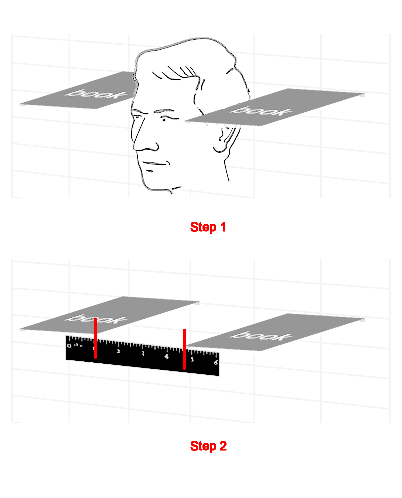 We are a professional cosplay armor design and manufacture workshop. We use advanced 3D modeling software to rebuild armor costumes inspired from famous comic, movie and games and make each piece of work by hand with the assistance of sophisticated tools. We are now mainly interested in building IRON MAN suits, but if you have other idea please feel free to contact us and maybe you will see it very soon.