The Iron Man helmet has enough space in depth and height dimension. The only measurement you need to take is your Head Breadth.
Step 1:
Stand against a wall and put two books above the top edge of your ears, move closer the books until they tightly reach your head sides. You need someone else to help you.
Step 2:
Now you can walk away from the wall but please keep the books unmoved. Measure the distance between the two books to get your head breadth.
Notice:
If you have thick hair in the side of your head, you NEED to take it into consideration.
If you wear eye glasses, you NEED NOT to take them into consideration.
Please measure to an accuracy of 1 decimal place.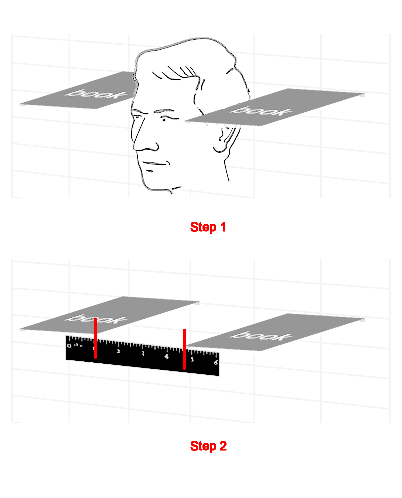 You can check the measurement with a paperboard. Simply cut a slot on it with the same width as the measurement result. If you cannot fit into the slot, that means the measurement result is smaller than your actual head breadth. If it feels loose, that means the measurement result is bigger than your actual head breadth. There is no need to add any space to your head breadth.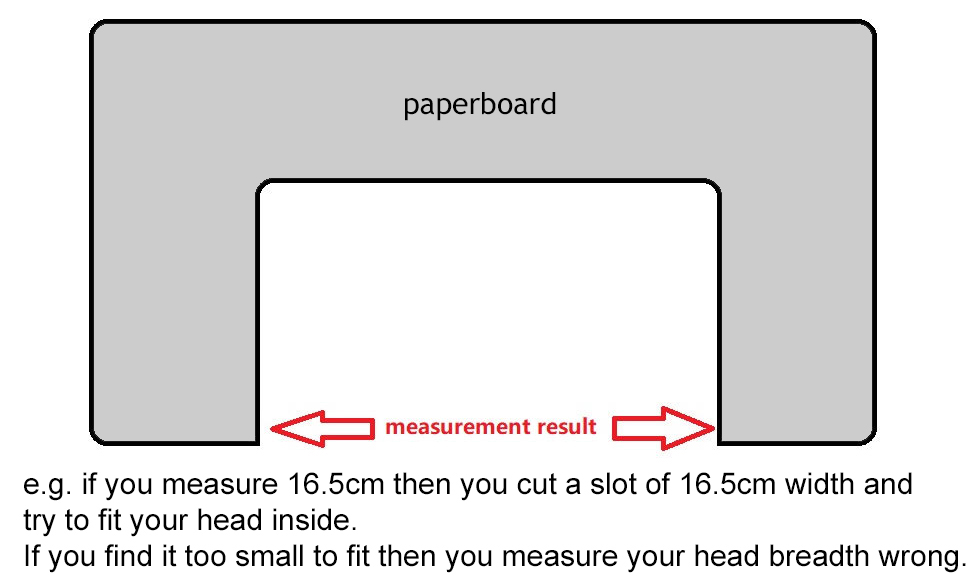 &nbsp
WHO WILL DESIGN AND BUILD ARMOR COSTUMES FOR YOU?
designers, engineers and craftsmen
Our mission is to design and produce high quality cutting-edge armor costumes inspired from famous comics, movies and games.
From our point of view, building Cosplay costumes, especially armor costumes, must achieve two key goals. One, it must bring fantasy to real world, so we try our best making them ultra-realistic and movie-accurate using cutting-edge 3D modeling software, advanced 3D printing technology and consecutive-number-controlled (CNC) machining center. Two, they also have to be durable, so we try our best to build them to survive as many wears as possible with minimal maintenance by continuously upgrading the design and producing methodology and material from EVA foam cutting and gluing to high-strength PU molding and assembling.