Ultra-realistic wearable Iron Man suit costume Mark 42 (XLII)
Material: EVA, acrylic, nylon belt, LED lights, switch
Producing Time: Normal - 35 days, Urgent - 20 days, In Stock - 10 days
Shipping Time: 2-3 working days by DHL or FedEx
Shipping Range: Worldwide
We encourage you to read our
FAQ
.
Pictures & Video:
Pictures of real Iron Man costume suit Mark XLII (42)
Coming Soon
Product Pictures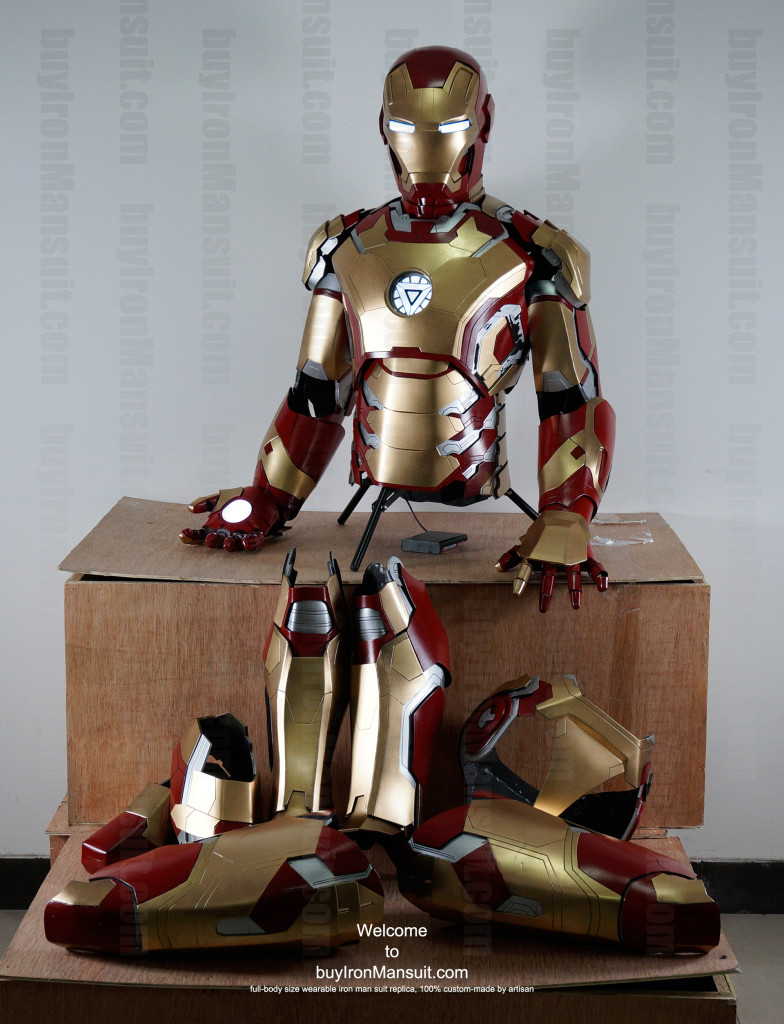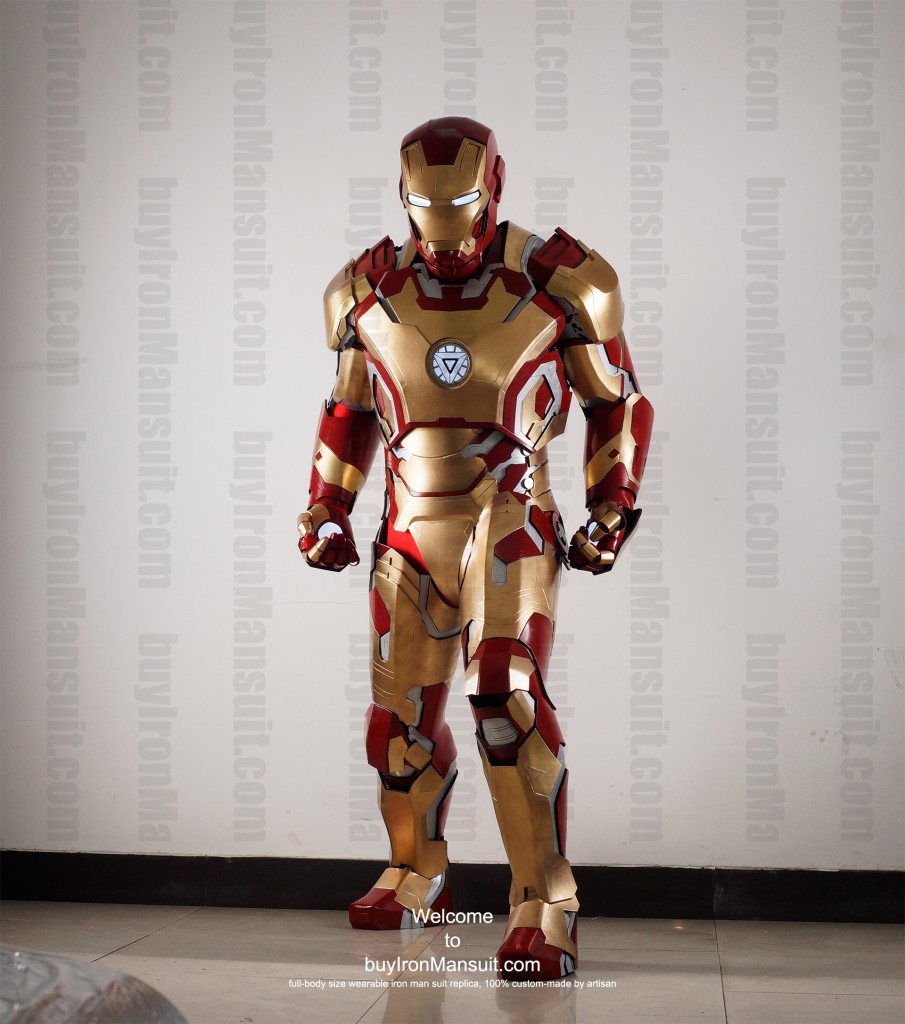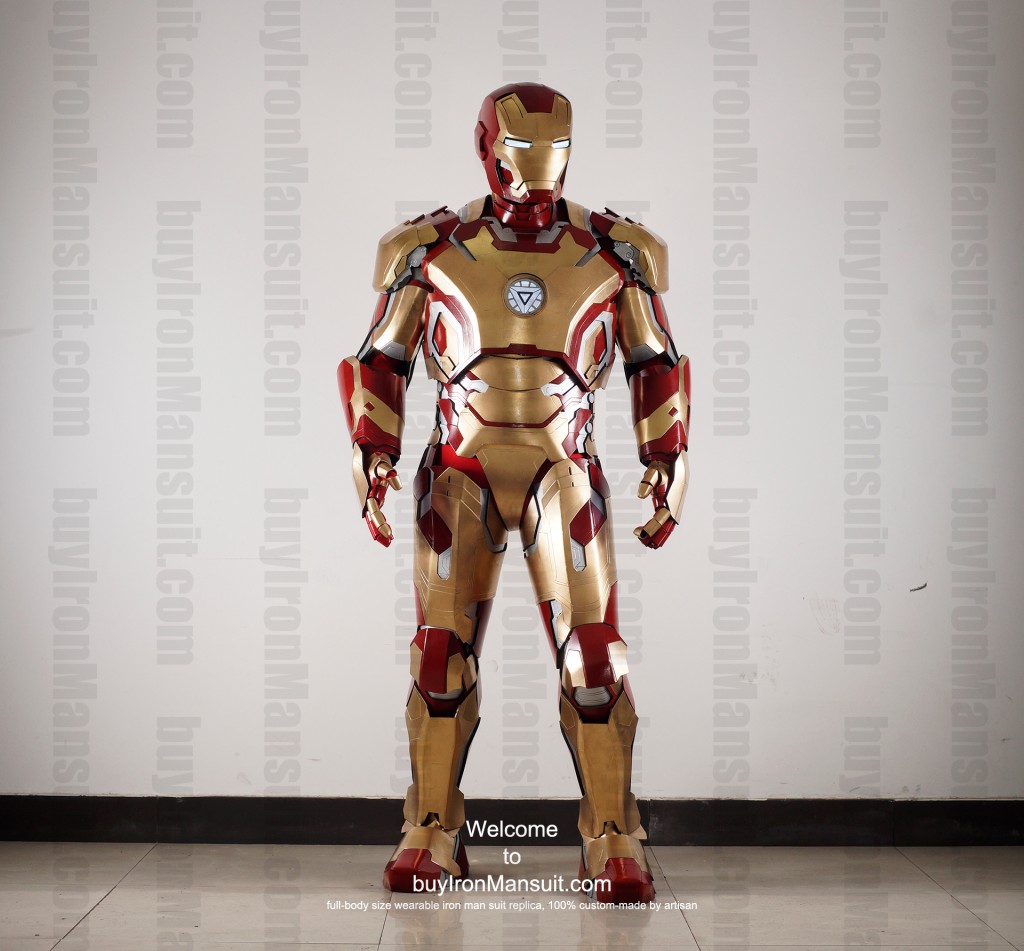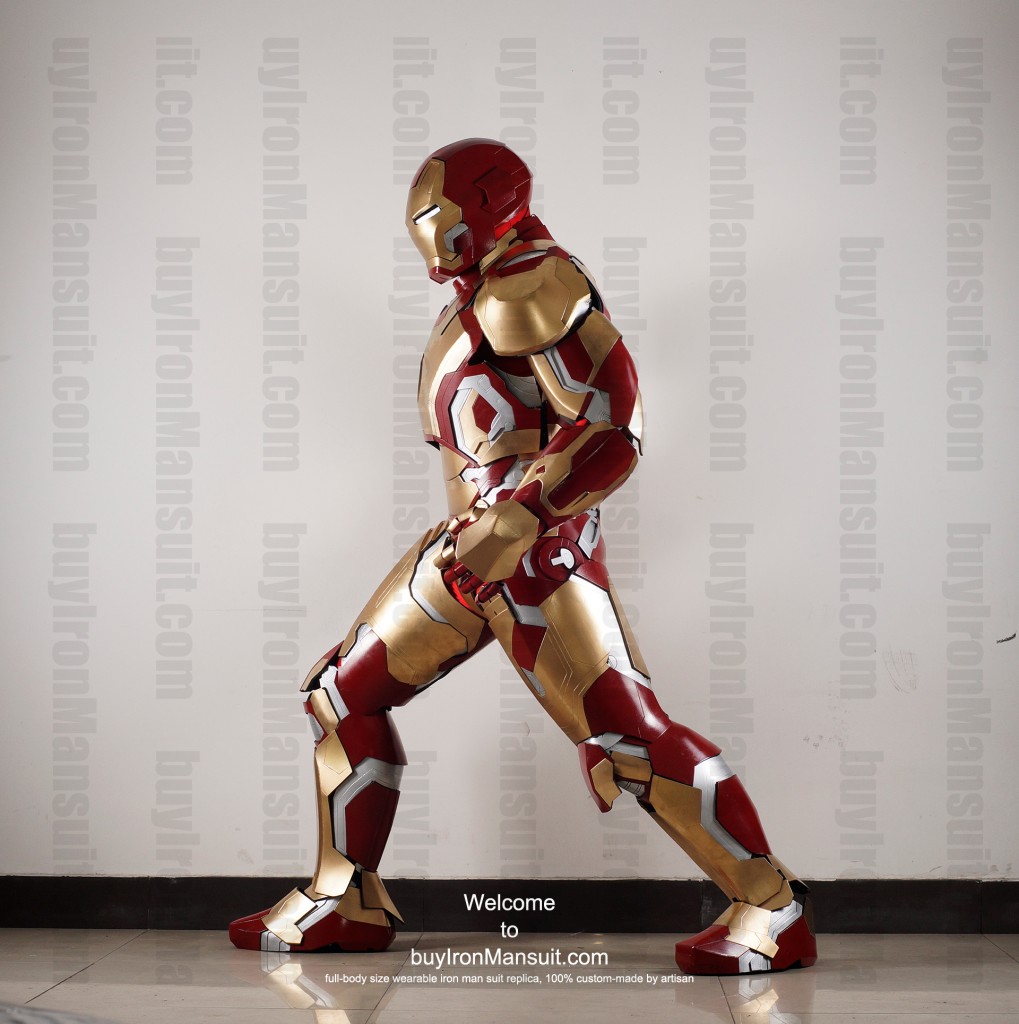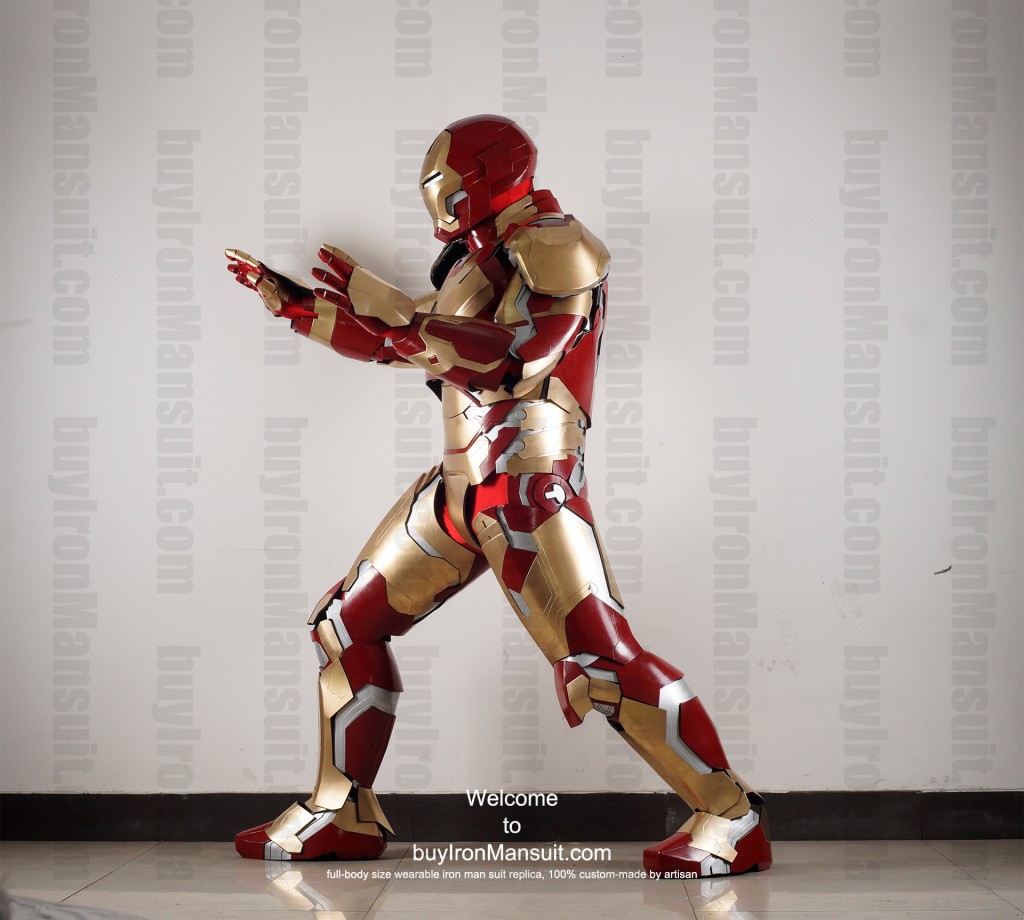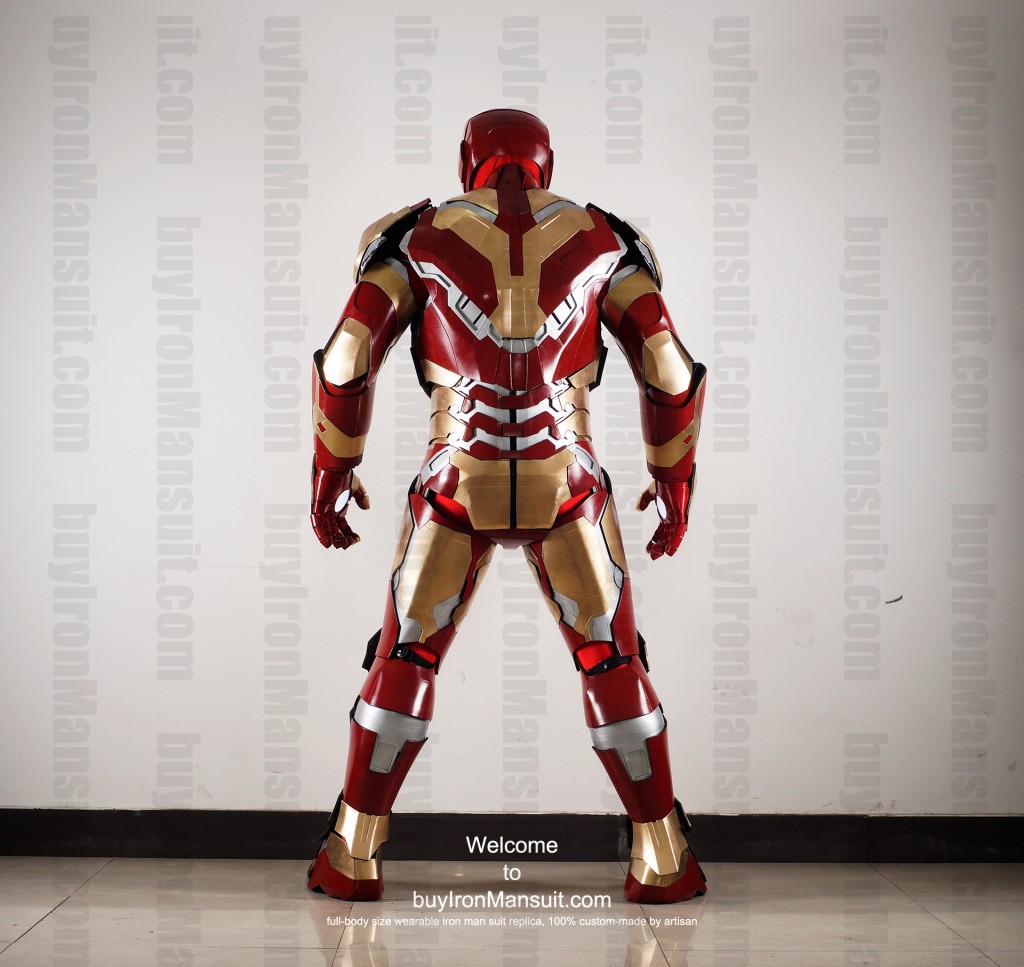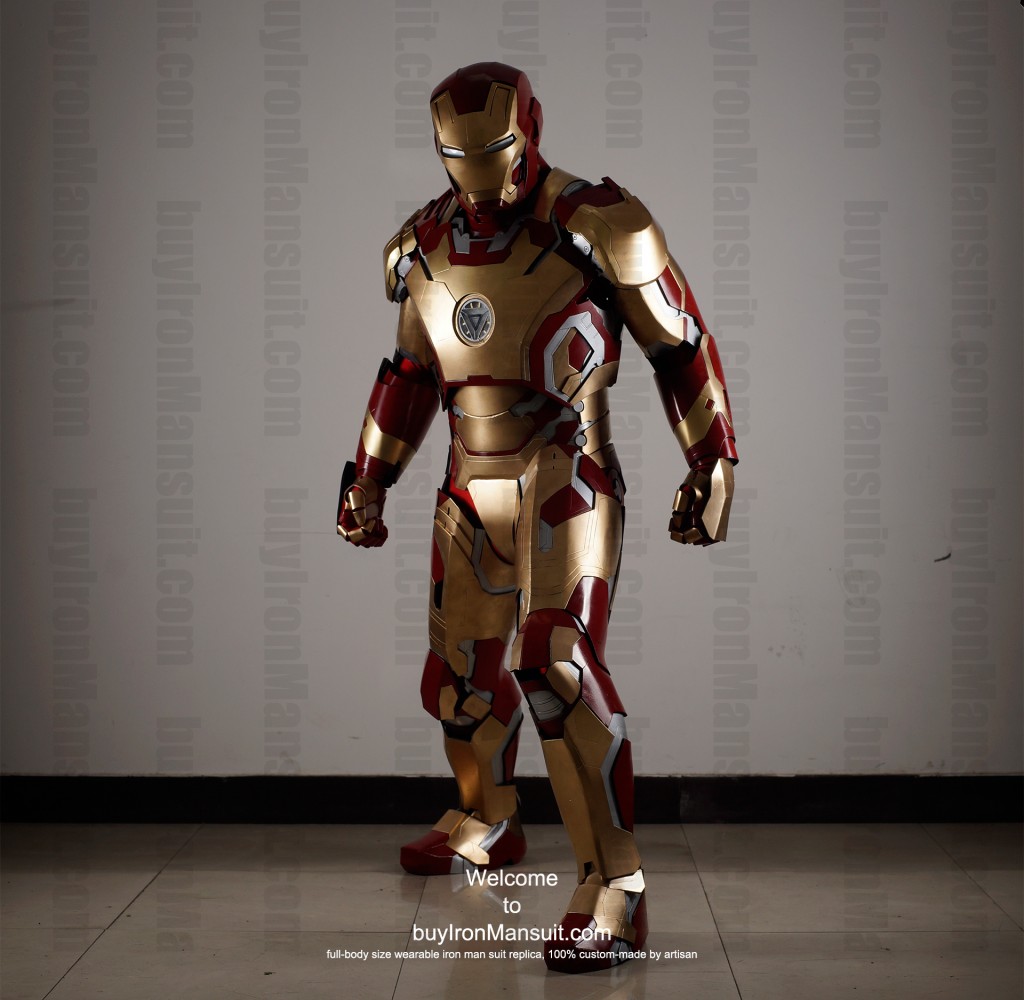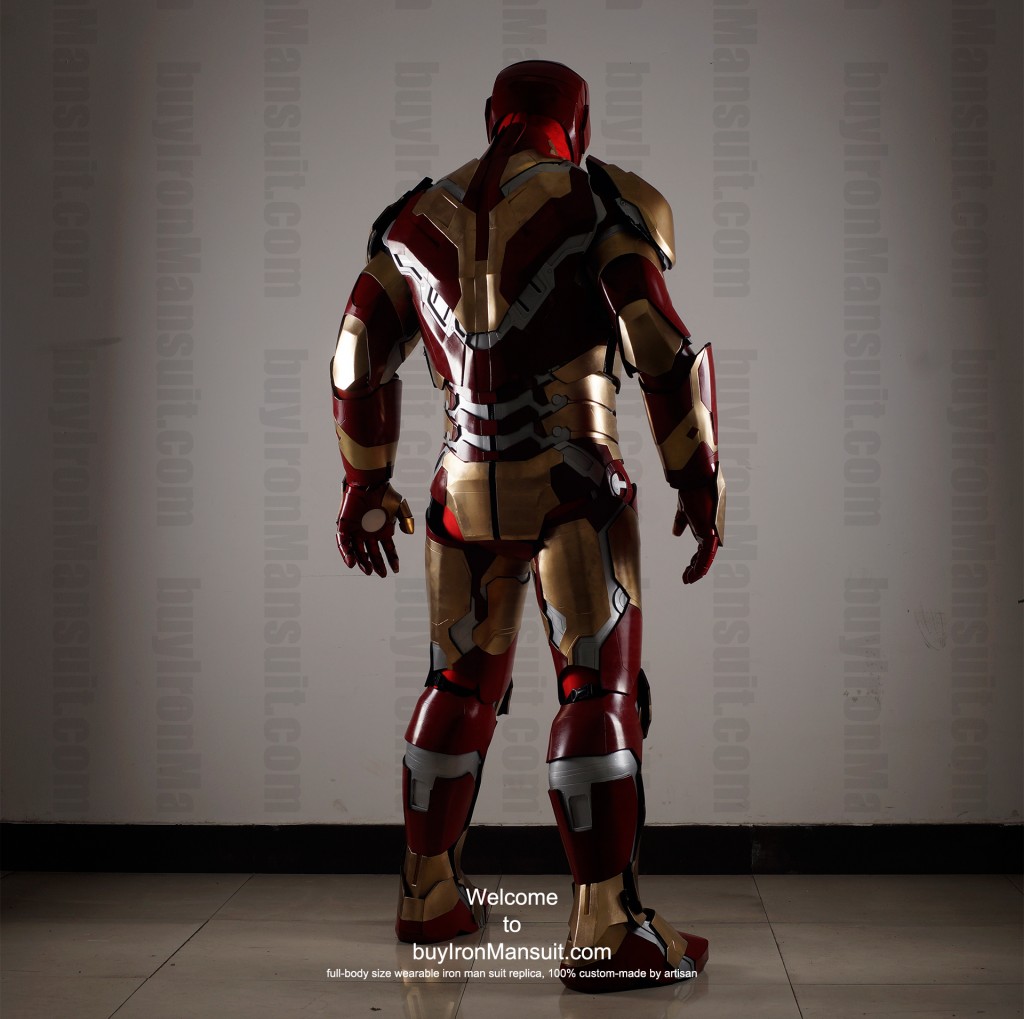 Product Description:
This is not some silly jumpsuit or hoodie printed with IRON MAN's identity pattern. This is the world's first ultra realistic life-size wearable Iron Man Mark XLII (42) costume suit armor replica available for sale.
In the movie
The Mark 42 (XLII) designed and built by Tony Stark sometime after the events of The Avengers and before the initial events of the present Iron Man 3 timeline. Made its debut as the featured suit during the start of the movie Iron Man 3, the Mark 42 was seen throughout the whole movie as Tony's main suit, and it was later destroyed by self-destruction when Tony ordered J.A.R.V.I.S. to do so, after mentally controlling it to trap Aldrich Killian within it to blow him up and finish him for good. The Iron Man Mark 42 suit is well known for its special ability to fly in separate pieces (actually the Mark 41 XLI has got this ability already) and wrap itself around Tony's body, piece by piece through a "state-of-the-art" computer chip that was implanted in his forearms, which enables him to mentally communicate with his armor.
&nbsp
WHO WILL DESIGN AND BUILD ARMOR COSTUMES FOR YOU?
designers, engineers and craftsmen
Our mission is to design and produce high quality cutting-edge armor costumes inspired from famous comics, movies and games.
From our point of view, building Cosplay costumes, especially armor costumes, must achieve two key goals. One, it must bring fantasy to real world, so we try our best making them ultra-realistic and movie-accurate using cutting-edge 3D modeling software, advanced 3D printing technology and consecutive-number-controlled (CNC) machining center. Two, they also have to be durable, so we try our best to build them to survive as many wears as possible with minimal maintenance by continuously upgrading the design and producing methodology and material from EVA foam cutting and gluing to high-strength PU molding and assembling.