the Wearable Avengers EXO-7 Falcon Suit Armor Costume is finished.
The EXO-7 Falcon is an experimental, military, winged suit created for the Air National Guard and used by former paratroopers Sam Wilson during highly sensitive missions. Wilson obtained one of them to help Captain America and Black Widow stop HYDRA's Project Insight, and received an upgraded version when he became a member of the Avengers. -- Wikia
This is an upgraded version inspired from the movie Avengers 2: Age of Ultron 2015, Ant-Man 2015 and Captain America: Civil War 2016. It will definitely be the most outstanding costume in any cosplay and comic-con events and parties.
Following are the chest armor and back jet pack.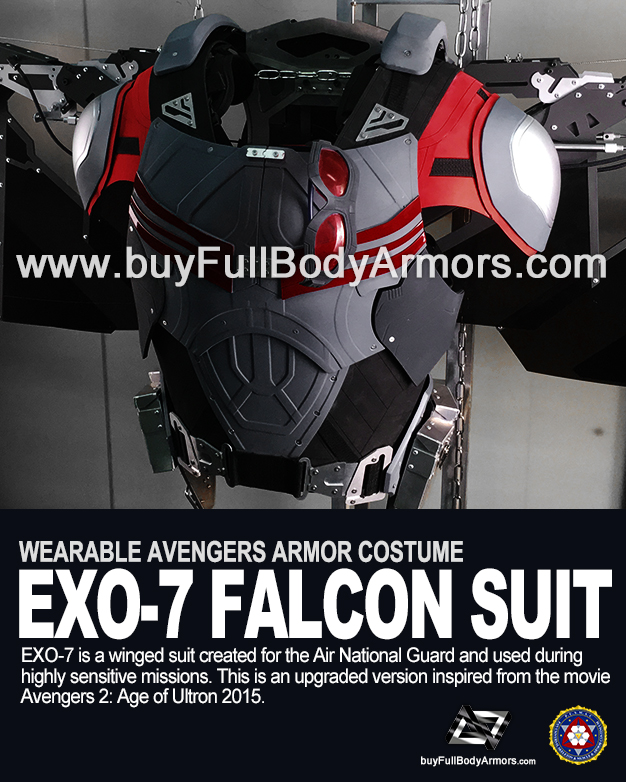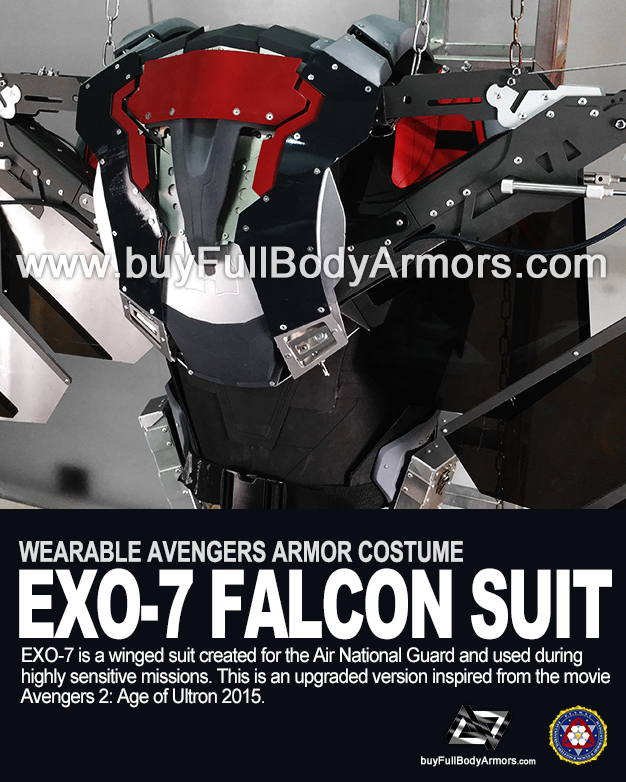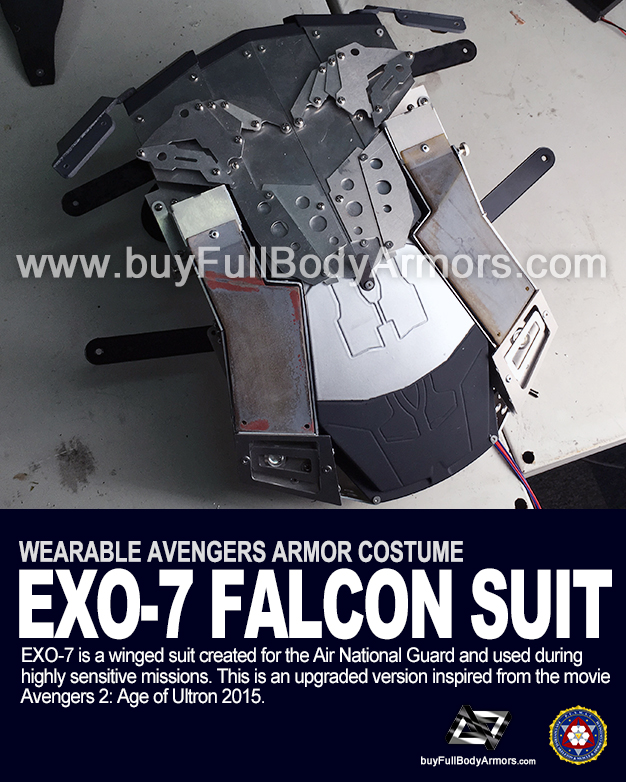 &nbsp
WHO WILL DESIGN AND BUILD ARMOR COSTUMES FOR YOU?
designers, engineers and craftsmen
Our mission is to design and produce high quality cutting-edge armor costumes inspired from famous comics, movies and games.
From our point of view, building Cosplay costumes, especially armor costumes, must achieve two key goals. One, it must bring fantasy to real world, so we try our best making them ultra-realistic and movie-accurate using cutting-edge 3D modeling software, advanced 3D printing technology and consecutive-number-controlled (CNC) machining center. Two, they also have to be durable, so we try our best to build them to survive as many wears as possible with minimal maintenance by continuously upgrading the design and producing methodology and material from EVA foam cutting and gluing to high-strength PU molding and assembling.